We, at DesiHipHop.com, try to keep a close eye on the music industry. We all know that almost every famous artists use hip-hop elements in their signature sounds. On the other hand, these artists have to face a lot of backlash from the general audience as well. As a result, controversies, debates etc. surround every public figure and hip-hop is no different at all.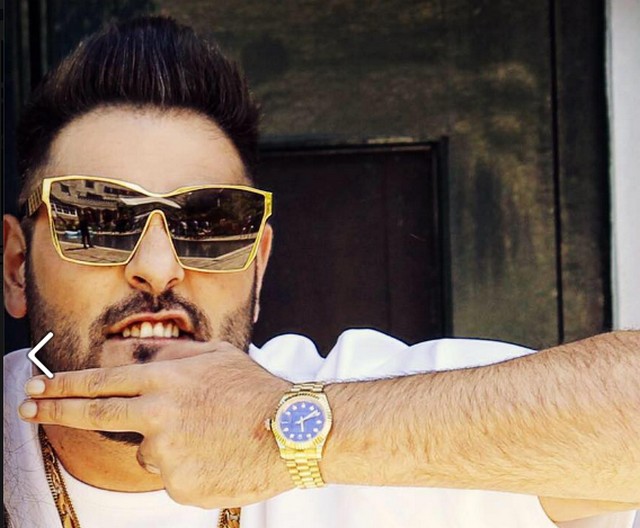 One of these on going debates include discussions on Rapper Badshah's eligibility of earning a Grammy. While a lot of people think he is not even close to getting an award, many people suggests otherwise. So, let's take a closer look at the debate and you, the reader, be the judge.
What Is A Grammy Award?
A lot of people have heard about the term "Grammy" but unfortunately they just considered it as an award. Knowing about the actual significance of this achievement is very important. The Recording Company decided to give this award as a piece of honor to the artists who performed outstandingly throughout a year. A Grammy Award is also known as a Gramophone Award which was first presented in the year of 1959.
It is only given to the musicians who write their music in English. However, a few non-English nominations have won the Best World Music Album award at Grammy's. Technically, its not just for English songs as a few categories also features Opera, Latin music and others.
Relation Between Yo! Yo! Honey Singh And A Grammy Award
Yo! Yo! Honey Singh is undoubtedly a very talented music producer and a recording artist. The guy literally brought a revolution in the music business and changed the taste of a mass when it comes to music. A lot of people debates over his authentication of being a rapper or a pop icon. Regardless of his genre, we can agree on the fact that his signature sound used a lot of elements from hip-hop music and EDM.
The debate started when YYHS released a single Isey Kehte Hain Hip-Hop back in the year of 2014. The track originally featured his associate, Lil' Golu. On the other hand, Honey Singh is blessed with an impressively magnificent amount of dedicated fans. People started bumping the track when it first came out but Honey had to face a lot of disagreement as well. Audience debated that its not a hip-hop track at all and declared it as Honey Singh's stunt of riding the hip-hop bandwagon.
Isey Kehte Hain Hip-Hop featured a few lines by Honey Singh which first sparked his dream of earning a Grammy. "Jo bhi maine bola wo main kar ke dikhaunga, Mere liye dua karo Grammy le aaunga" triggered the ears of general audience. First of all, dreaming of earning a Grammy and actually working for it are two separate things. As a matter of fact, Honey was doing both of them as every musician wants to achieve something in their career anyway. Years went by but unfortunately, nothing actually happened.
Badshah Is A Promising Candidate For The Grammy
On record, Badshah has never said anything about his dream of getting a Grammy. His fans think that there're a lot of reasons which makes him a valid candidate anyway. Based on a few online debates, here are the top reasons which people think are appropriate for an artist like Badshah to fight for a Grammy.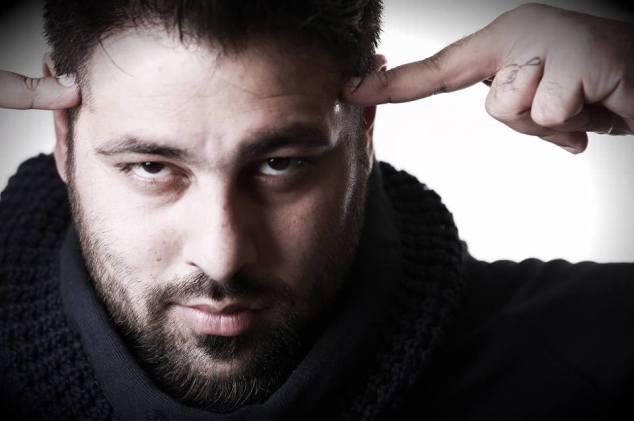 1. Badshah Is A Substitute Of  Yo! Yo! Honey Singh
First and foremost, we're not saying this. Their fans suggest this theory of Badshah being a substitute of Yo! Yo! Honey Singh. Badshah, as a matter of fact, was earning popularity when Honey was ruling the charts. He even gave him competition when he released a few chart-busters in terms of statistics. Unfortunately, Honey suffered from bipolar disorder and had to go on a hiatus. No doubt, he was on the peek of his career but health comes first.
Since Badshah was delivering insane chart-busters and had a similar sound, he became the obvious demand of filmmakers and producers when Honey was not around. On the other hand, he was working very hard as well. Demand was high and the supply was less, hunger had to be fed with the necessary supply. Since Honey failed to earn a Grammy, Badshah had everyone's eyes on him.
2. International Recognition
Without any denial, Badshah is surely popular worldwide. We know for a fact that Yo! Yo! was equally popular globally but international collaborations never fell into his hands. Badshah, on the other hand, has been lucky enough to get some international projects. Recently, Badshah collaborated with dance-hall icon, Sean Paul. DJ Shadow Dubai produced Move Your Body and decided to bring Badshah and Sean Paul together. Sean Paul has been nominated for the Grammy several times and has earned a Grammy in 2004. Tuborg recently released the insider news of Badshah's upcoming collaboration with enormously famous electronic music trio, Major Lazer.
Here's a Surprise! Massive collab coming up with @MAJORLAZER and @TuborgIndia on #TBRGOpen #Tuborg https://t.co/aE7RGUWjqI

— BADSHAH (@Its_Badshah) June 12, 2017
Watch the video of the announcement here:
3. Sony Music India
Badshah is a Sony Music India artist from day one. Saturday Saturday came out through Sony Music India and Badshah became a prominent name in the industry. As a loyal artist, Badshah never switched between different labels and Sony Music India delivered what they promised him. As a matter of fact, Sony is of the most famous record labels out there and bringing Badshah some collaborations is just peanuts for them. Major international collaborations suggest that he is trying to earn a Grammy award by getting global recognition. At least, people suggest this.
To sum up this piece, there is no doubt that Badshah seems a promising contender for the Grammy. Since Grammy is not bound to a particular genre, there are possibilities that Badshah can grab his hands on the award. A song by an English speaking artist which features Badshah could indeed earn their collaboration a Grammy. These are the theories that people suggest creates a bridge between Badshah and the Grammy. What do you think of the theory? Let us know in the comments down below.