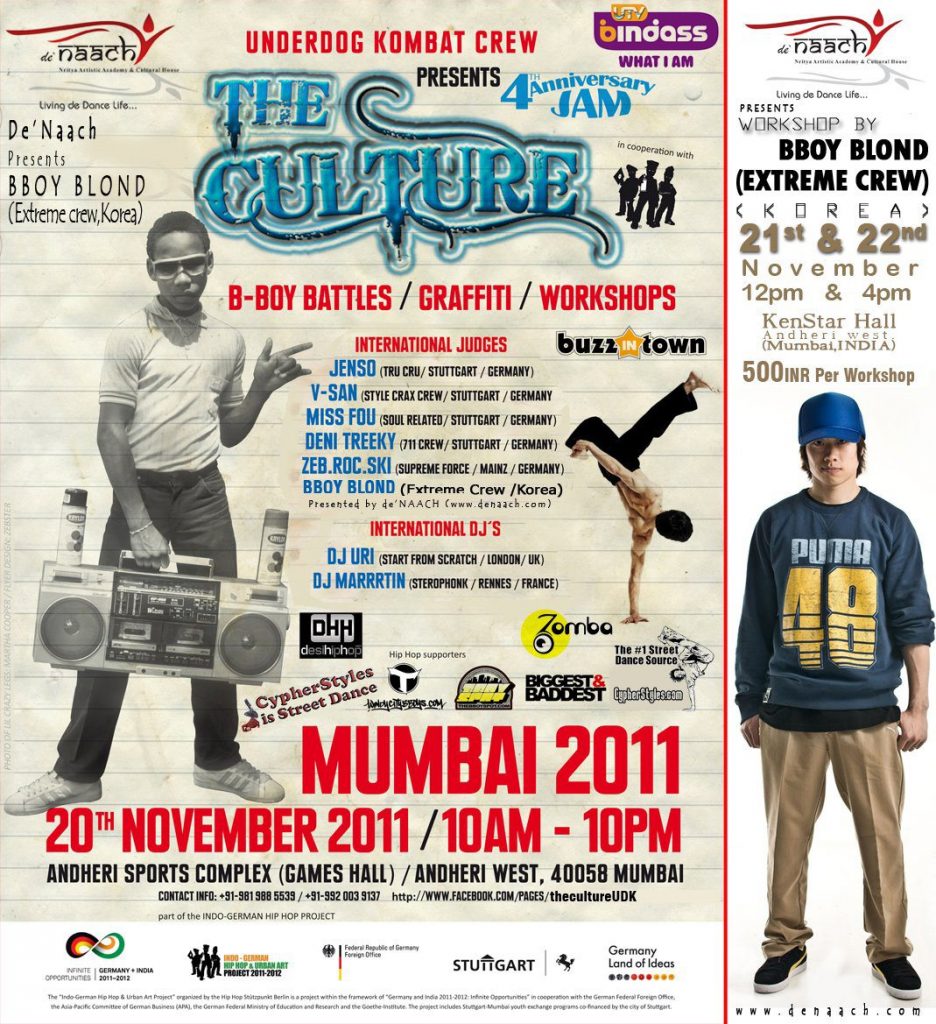 The Culture is an annual B-Boying event that takes place in Mumbai City and this year the best of the best will be gathering on November 21.
November 20 marks the anniversary of the creation of Underdog Combat Crew which is one of the biggest B-Boying groups in India. The Culture provides a platform for B-Boys and Hip-Hop culture to grow while sharing creative knowledge. The goal of the event is to draw an international crowd and attention.
The two day affair includes a number of workshops and battles and the best of the best will be hosting and judging. The judging panel includes Deni Treeky, V-San, Jenso, Miss Fou, and Zeb.roc.ski all from Germany and then B-Boy Blonde from Korea. The DJs for the event are Uri and Marrrtin.
For the breakdown of events and workshops be sure to check out The Culture's official Facebook event.