Back in the day there were not many rappers justifying the New Delhi scene but then again THAT WAS BACK IN THE DAY. Times have changed and so have the artists. At one time they were just a handful of rappers representing the New Delhi scene and most of them were wack but now the new breed of Delhi emcees can eat up words and burp out lyrics. Among such vicious artists is an upcoming duo, "Seedhe Maut" which consists of Encore ABJ and Calm.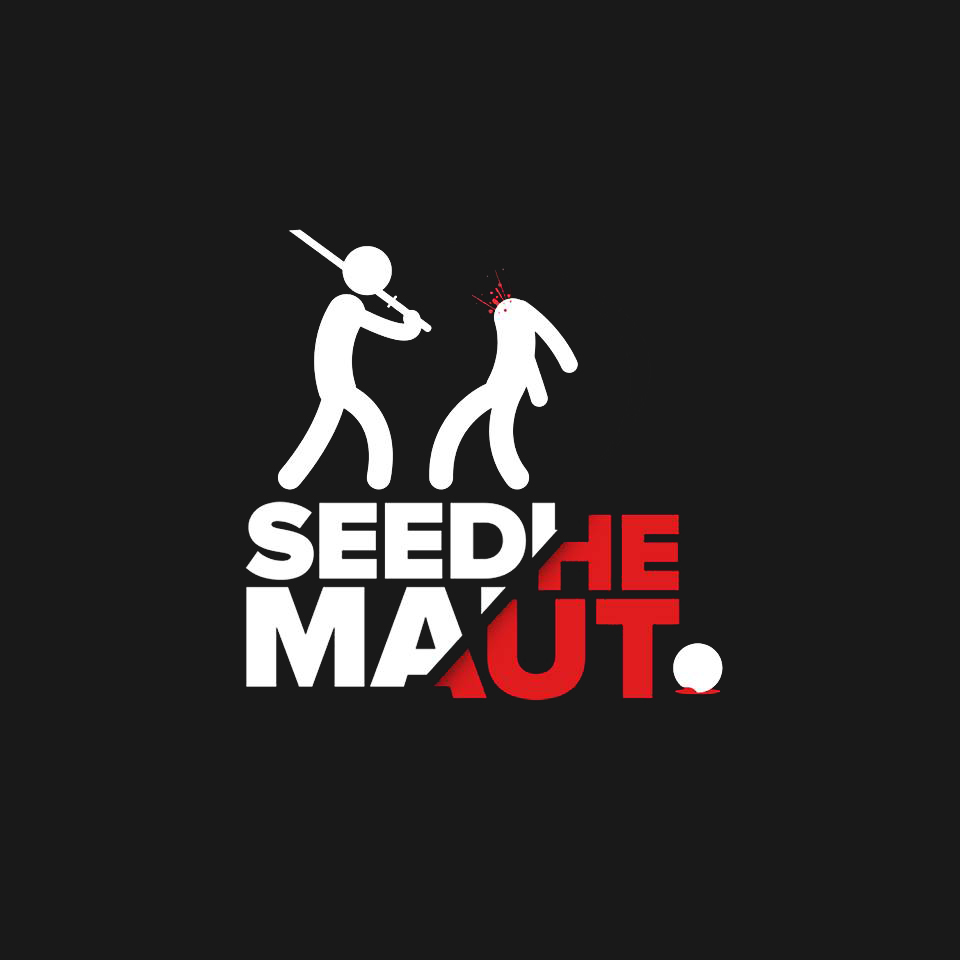 I have interacted with both of these individuals and they are focused as well as motivated. Both have a deep connection with the pen and are brilliant lyricists, when they come in front of the microphone they give in their 100. What I suppose is the USP of the duo is their bilingual content, Encore is proficient in Hindi and the same can be said about Calm when we talk about English. I am unaware of a bilingual duo and 'Seedhe Maut' have a huge advantage as they get to enter a niche market.
They have recorded some music and will be dropping it soon. Watch out for their first single, 'Seedhe Maut' which is produced by India's best producer Sez. Prior to their first original they will also be dropping a remix of Schoolboy Q's 'That Part'.
I caught up with the duo and asked them why are they different and what type of sound are they looking to cater. Here have a read :
Slyck: What does Seedhe Maut plan to get to the table ?
Seedhe Maut: Oh everything that you won't expect! The best word to describe the kind of music that we are bringing to the indian hiphop scene is FRESH. We both got our own unique style and the best thing is when we both (Encore ABJ & Calm) work together, we create a whole new style of hiphop music which (I hope) would be pretty pleasing both lyrically and sonically.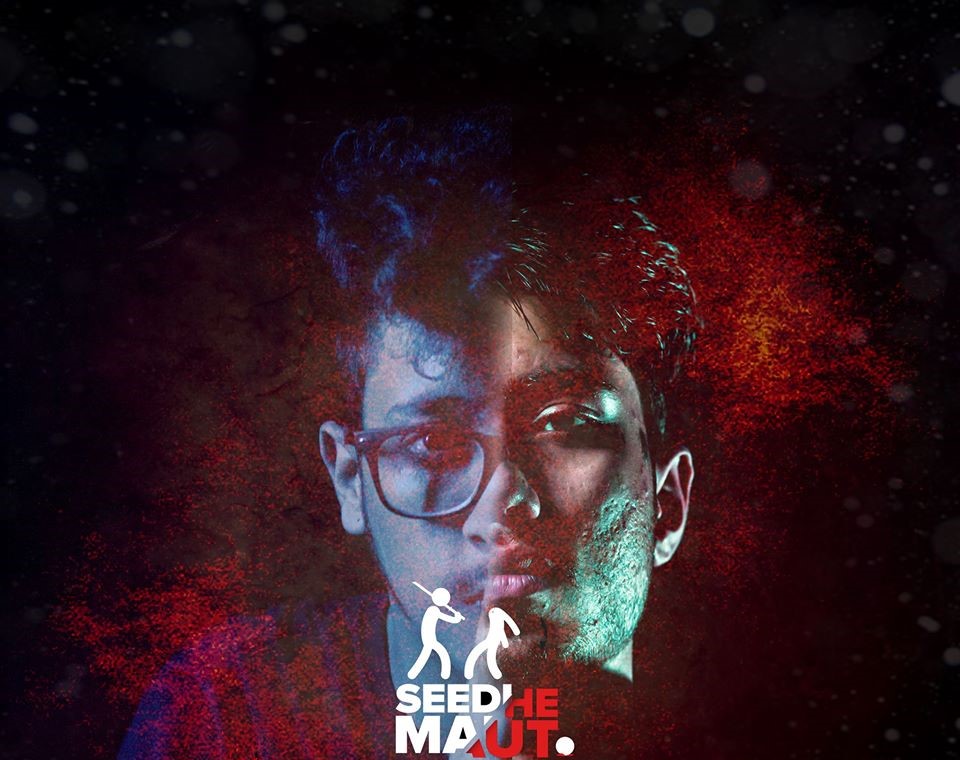 Slyck: What will make your sound unique ? What distinguishes you from others ?
Seedhe Maut: Anyone who have heard our previous individual works would have a really good idea about the kind of uniqueness we are bringing to the table. I guess that is probably the main reason why everyone around us is so hyped for this DUO and the ones who've already heard our first single also titled "Seedhe Maut" has given us a positive response. The answer to your second part of question would be answered as soon as our track That Part (remix) releases on 1st September!!
Slyck: Your duo has an interesting name, what was the story behind it ?
Seedhe Maut: The credits of the word SEEDHE MAUT goes straight to CALM and his brother Saahil Sharma!! The word SEEDHE MAUT is an expression similar to "Nailed it" or "Killed it" etc. It's pretty catchy,you see!
Slyck: Who are your favorite Desi and International artists, who would you want to get on a track for a verse ?
Seedhe Maut: Artists like Kendrick Lamar, Joyner Lucas, J cole, artists of teambackpack, Locksmith, Mac miller etc has always inspired us to push our art forward to different directions both musically and lyrically. Talking about the desi scene, We really enjoy jamming with YOUNGSTA. Naezy,DIVINE,Class-sikh (PrabhXsez), RAGA, AP, KIDSHOT are other super talented artist that we believe can really level up the scene for good.
Slyck: What do you think about the Desi Hip Hop scene at the moment ?
Seedhe Maut: Desi Hiphop scene is without a doubt growing and glowing!! Personally, we feel that the past one two years have seen a tremendous growth in the scene. New talented cats are hustling their way up and artist have started to believe that they actually have a chance at making it big. Also, Major shout out to Raftaar for helping the young ones grow by sharing their tracks and making remix. This is the kind of support that mainstream artists should be giving to the underground artists to help them get more exposure. Feels really good to look back at the present condition of the indian underground hiphop scene.
Slyck: Seedhe Maut is bi-lingual crew l, how well do you think will that be accepted ?
Seedhe Maut: We have high hopes from our duo. Infact we think that being a bi-lingual duo is a plus point for us as we do not want to limit the reach of the Seedhe MAUT brand to just India. We have a bigger vision.
Slyck: Rap Music is so competitive, Will you treat rap as a music genre or a sport ?
Seedhe Maut: Hip-hop has always been an art to us more than just a genre or sport. But between the two, we definitely take this as a sport. This is SEEDHE MAUT bruh, we are here to eliminate anyone and everyone. Haha!!
Slyck: People should listen to Seedhe Maut because ?
Seedhe Maut: People should listen to seedhe maut because if they dont, they should know that their friends and everyone else would be listening to us anyways and sooner or later they'll realize what they've been missing on lmao. Listen to tHat part remix dropping on 1 september. Seedhe Maut single dropping soon too. Expect the unexpected