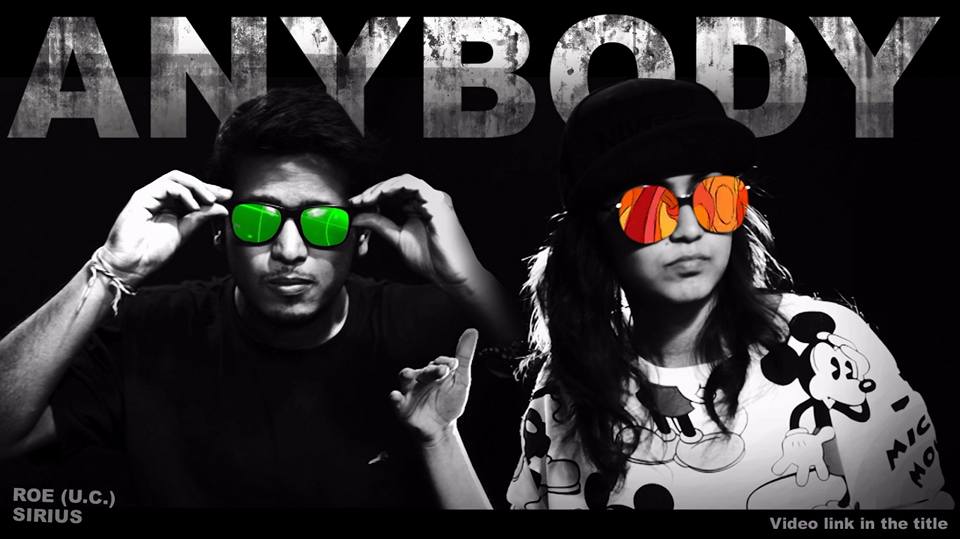 Here we have Roe and Sirius, who just dropped, "Anybody". This comes out of no where and has spun quite a few heads around in the Indian underground.
Roe packs some heavy punches in that quick flow but still the attention was stolen by the female emcee Sirius. I came across this emcee during my experience at the Hum Hip Hop Project, she was not shy for a bit and spat a verse like a hyena. She goes through her verse with spot-on delivery, perfect flow and clarity in pronunciation and diction.
Sirius is being considered as one of the better female rappers if not the best in the country. Her competition is Dee MC who stayed relevant in 2015 and enjoyed a good response to all releases. Manmeet Kaur is another rapper who last released "Hip-Hop Bahu" which failed to make an impact.
We recommend you to check out Roe and Sirius right here :
Facebook –
https://www.facebook.com/rohit.roe
https://www.facebook.com/siriusblack.iris

https://www.youtube.com/channel/UCrN3DCIiHtJ2cmawNVK1oFA