Sports Minister Vijay Goel launched the official song Born a Champion to inspire Indian athletes at the Rio Olympics. Sung and written by Fakira, the rap track is based on the tale of an athlete and captures the unended courage of a sports man, the essence of the fight an athlete goes through in his life to prove his talent to others, but more importantly to himself.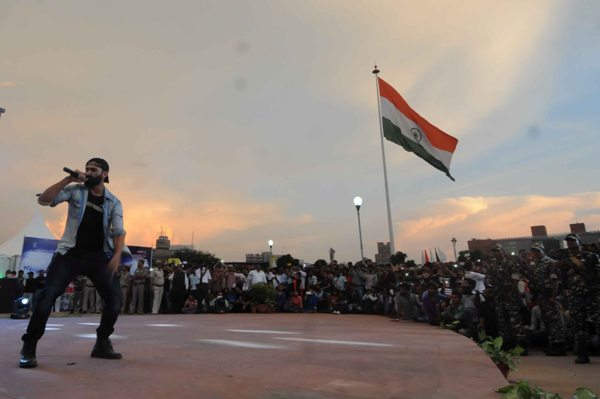 Full of thrill and energy the rap track is intended to motivate the Indian athletes for the upcoming games and convey the support of the people of the country. On the occasion Fakira said "It Is an honour to get the opportunity to voice my thoughts and sentiments through this song for the heroes of our country. Our sportsmen have made us proud on many occasions and we want to tell them that we are standing in support with all our wishes for their success. Our country's success lies in the games."
Fakira has starred opposite Akshay Kumar in a negative role in the movie 'Singh is Bling'. He was also the main lead in the popular song 'Jaguar' by Bohemia. Fakira has been penning his thoughts for some time and this marks his debut into the music world as a singer.
The track is composed by Aditya Dev, who composed the music for 'Bajirao Mastani' and cinematography by Vishal Seth, who is a well known fashion photographer and cinematographer. Akshay Kumar lent his support for the making of the song and video and is a non-commercial initiative it's a tribute by Bollywood to the Indian athletes. The song ends up with #wewantgold, all Indian rooting for, hoping for, dreaming for, and waiting for the gold medals that Indian sportsmen would be winning at the games for the country.