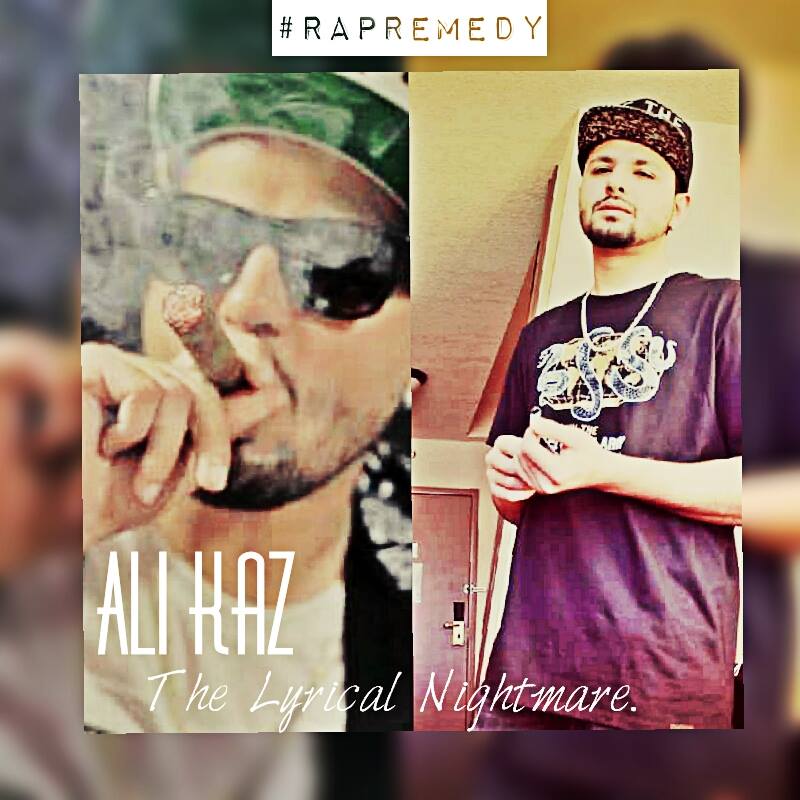 Ali Kaz! The lyrical nightmare Just released a beast called "Rap Remedy" the first official video track of his! He was born in Rawalpindi, Pakistan and then early in life moved to china. He grew up listening to Eminem The Rap God, But as time flies in 2002 he listened to Bohemia the Punjabi Rapper & Inventor Of Punjabi Rap. He realized that he had Hip Hop running through his veins.
He was good at writing Rhymes some of his fans also call him The Rhyme Killer & a Lyrical Nightmare he is!. He also performed with a filipino band in night clubs in China. Later on he moved to Canada , Alberta and is now settled there, where now he has contracts with Melodyn Studios and he also owns his own company/production house called Lions Production. Through which he released Rap Remedy.
The thing that urged him the most to write this track was the un-originality in the Desi Mainstream. This is a must listen F-Bomb for all the fake peeps watching as they can't bunk this class.
Written By : Afzaal Khan ( Middle East Promotional Manager )