Abdullah Malik aka Rap Demon is a Pakistani based rapper who is about to drop a track titled, Kill Em With Kindness. It sounds like a diss track but the artist claims that it is not and it is only an attempt to set a couple of things straight. Abdullah calls these subliminal messages Meethi Chapairain (Sweet Slaps). He also told me that he felt used, his shoulder was used to fire bullets aimed at other people.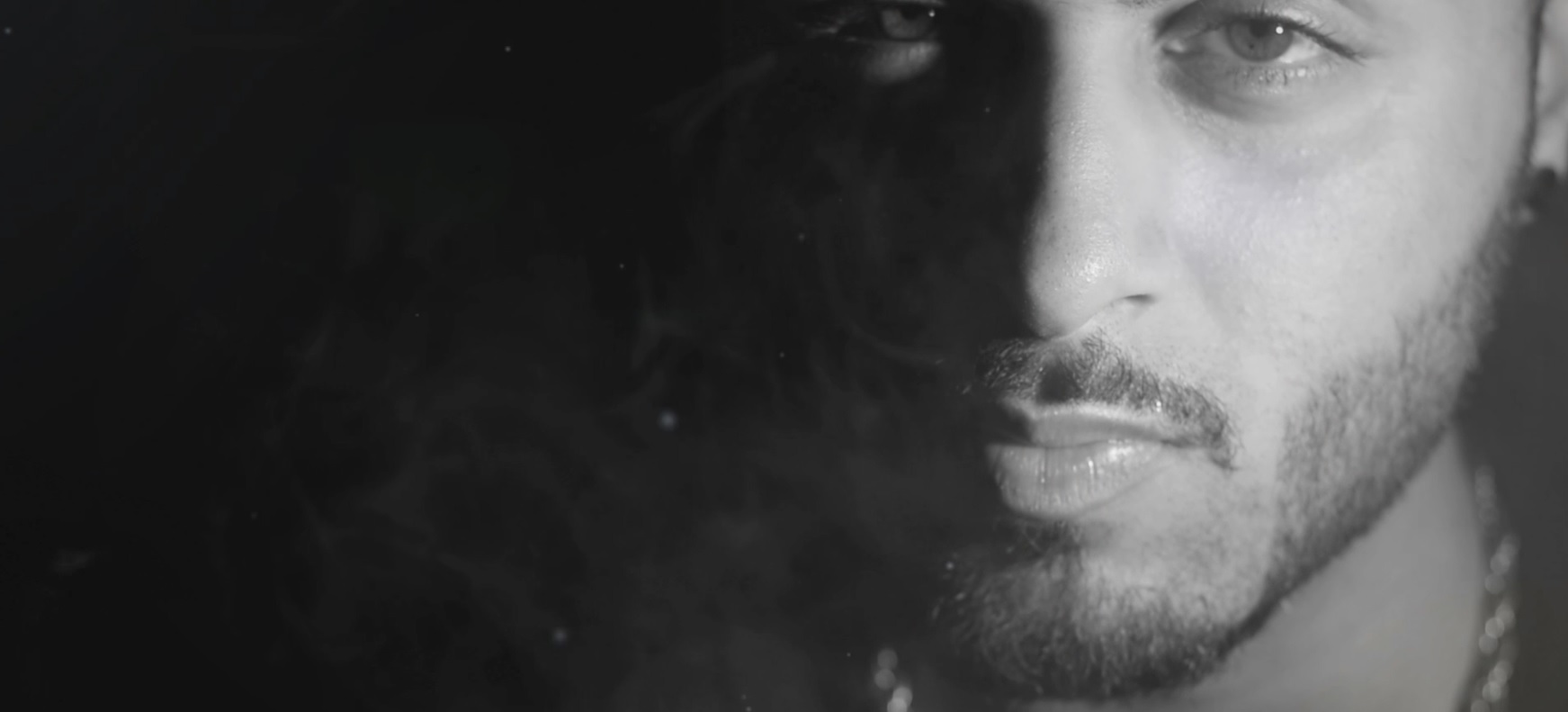 Find out more about the upcoming release from the conversation I had with him, have a read.
Q.1. What is Abdullah Malik upto ?
Ans. Abdullah Malik is just making music, you know. Doing what he loves and what satisfies him and his ears. Never tried to go commercial (although there is nothing wrong with it). He wants to make his mark in the Desi Hip Hop scene. He is trying to let the Desi Hip Hop fans know that he is one of the greatest they'll ever witness from Pakistani Hip Hop scene. So basically, He is upto a lot of body bagging. You know, it may be Beats, Lyrics, Emcees, and all of that.
Q2. The new track is a banger and you sound hungry on it, what prompted you to put this out ?
Ans. Fuck yeah, I'm hungry. Look! When you decide to make something. When you pick up the pen, or step in the booth to record, your content and what you're doing must have a REASON. You know, you must be motivated by something. Me in this one, I am setting things straight once and for all. Someone dragged me in something i had nothing to do with. Another reason was the lack of respect my fellow artists were showing. Plus the audience, the people, my fans were asking that who's side am i on. So, I needed to tell em that i have nothing to do with anyone. I am focused on myself. I'm a one man army since I've started and that is all I am going to be. P.s it's simple "Izzataan karo tey izzataan karaao". So, FUCK ANYONE DISRESPECTING. Oh btw, Guru Lahori was, is and always will be my boy. All cool with the lad. ✌
Q3. The video is a scorcher, were you involved in the creative process ?
Ans. Oh yes, as a matter of fact, I am the only one involved. From the scratch to the final product, I did it all by myself. From the concept, to the shooting and then the post production. I did it all by myself. Here are some interesting things about the video. All of the video is shot in my house and in my own room, with one spot light, one camera and that is all. There wasn't a single person other than me involved, not even in the shooting process. Told you, didn't I? One man army.
Q4. Are you working on an album or a mixtape ?
Ans. Yes, I am working on two such projects. One is a 6-tracks E.p with my sickest producer buddy from my home town, Farasat Anees.
We're experimenting something new. The E.P is a Hybrid of two Genres, Hip Hop and EDM. The other one is my mixtape. Won't reveal much about it atm but I can tell you one thing for sure, Baaki rappers ki dukane band ho Jani hain.
Q5. Any message for fans or followers ?
Ans. Yeah man, to my fans and my followers, I am nothing without you guys. You are my motivation to kill. I always say, "I ain't got fans, I got killers". I really appreciate your support. The number doesn't matter, the quality does. P.s Bhaabi apki Dope hai, motivation boht hai. Haha.
I just want to say that, keep supporting what is real. Look at the hard work any artist is putting in. Don't go for the visuals and fancy shit, Look for the strong content. Support the locals and underground artists more because they are the ones who need it. The mainstream is gonna' be mainstream with and without you guys. So don't Frustrate and discourage the locals and underground artist by sleeping on em.
And as for mine, Don't sleep on my shit, bro. 'Cause you ain't waking up from that sleep. Haha! Peace! I love you all. Kill Em!