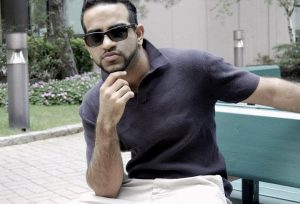 A-T is a 25 Year old New York City based South Asian Hip-Hop/ Pop Artist, Film Producer and Model Manager. He has been doing shows in the New York City in conjunction with the Bollywood nightlife company at The Empire Room and K-Lounge in New York City.
A-T's currently in talks with Talent Worldwide such as Panjabi MC, TigerStyle, Script Shepherd, Mysto and Pizzi, and numerous other international music producers, to bring fusion music to make his people and people around the world dance; AT equates himself as "Eastern Talent Performing Authentic Western Music."
He has performed with RDB, Imran Khan, Culture Shock, and H-Dhami. His main goal is to represent for Indians, Pakistanis, Bangladeshis worldwide by delivering High Concept Art while simultaneously gaining the respect of his peers.
Check out his website for more information: