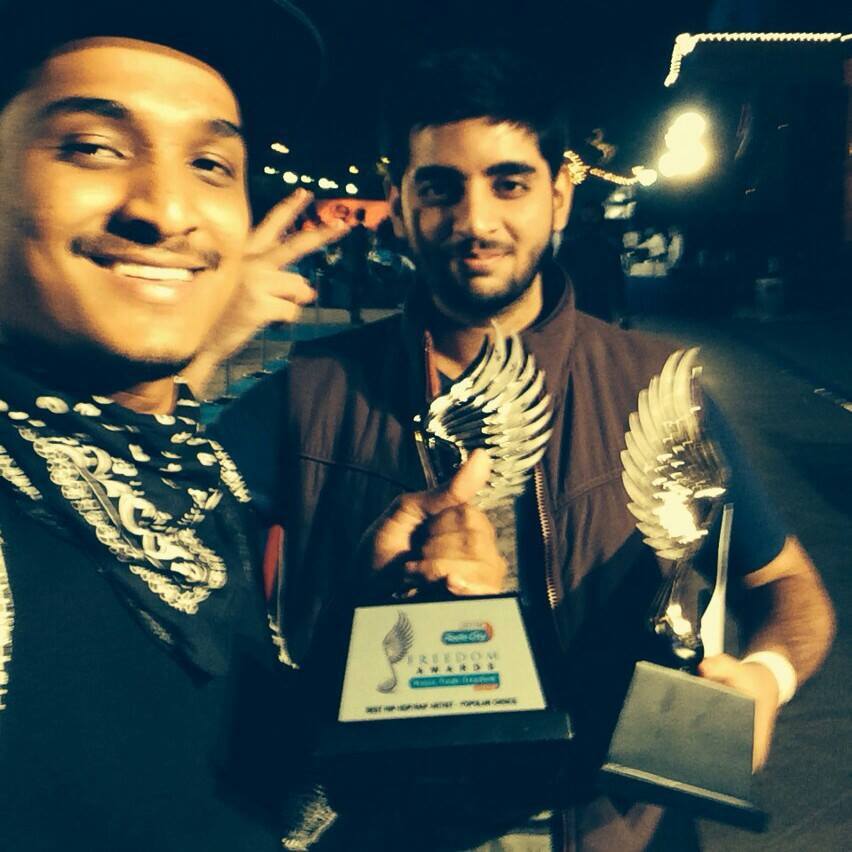 I have made sure to cover the best hip-hop artist's from the Asian community but this time I decided to go a little different and look into the reasons why these dudes sound hot on their tracks and who put's it all together. This is my first interview with a Producer.
If you started listening to Desi Hip Hop only in the last few years then you must be aware of who 'Sez' is. I have seen him at work and there is no denying that the sort of work ethic and discipline he has makes it very evident that Hip-Hop production is not his hobby but his LIFE.
Being involved in the biggest hit's of 2015, Sez enjoyed a good reception throughout the year but let that not paint a wrong picture. Sez is involved with various artists from the underground and is helping them making some dope music and in the process is also proliferating the scene. A very down to earth and humble human being but a beast when it comes down to being creative.
I was able to catch up with him and this is how our conversation went down :
Q1. How does it feel to be called, "The Savior of Indian Hip Hop" ?
A1. I wish that was true but it is not. I am not the savior of Indian Hip-Hop, I am just a guy who sits in front of his computer screen in a very clumsy bedroom and make beats/mix and master songs. The real saviors in my eyes are the hardworking rappers who are making the scene proud with their releases, me, I just help them with the direction and sound. Shout outs to Enkore for Libra Scale, Divine and Naezy for Mere Gully Mein and everyone else who are making us proud and putting Hip-Hop on map for India.
Q2. You have been involved in the top records of 2015, the biggest one being, "mere gully mein", how was the experience ?
A2. Mere Gully Mein, that's one hell of a ride. You know what happened with this track? I purchased a new sample pack from Bollywood Sounds(an online sound store run by Gaurav Dayal of Beatfactory Academy), I started messing around with the sounds and I made the beat for Mere Gully Mein, the beat that I made was full of sounds which were later cut from the record for the sake of minimalism and punch!!. I sent the beat to Divine and later sent a message that, "hey bro, I am not feeling this beat so I am dumping it", after 10 minutes I get a message from Divine saying, "this beat is sick" and he followed that with a mobile recorded hook for the song and emailed me and when I heard that hook, I was like DUDE THIS IS IT!. I wanted to dump the beat but what Divine did to the beat made me realize I was doing one the most stupidest thing ever haha. The rest is history. Overall experience was very awesome, there were some hiccups while mixing and mastering(I literally sent 12-15) different mixes for the track before Sony approved haha. But yes, it's one hell of a ride.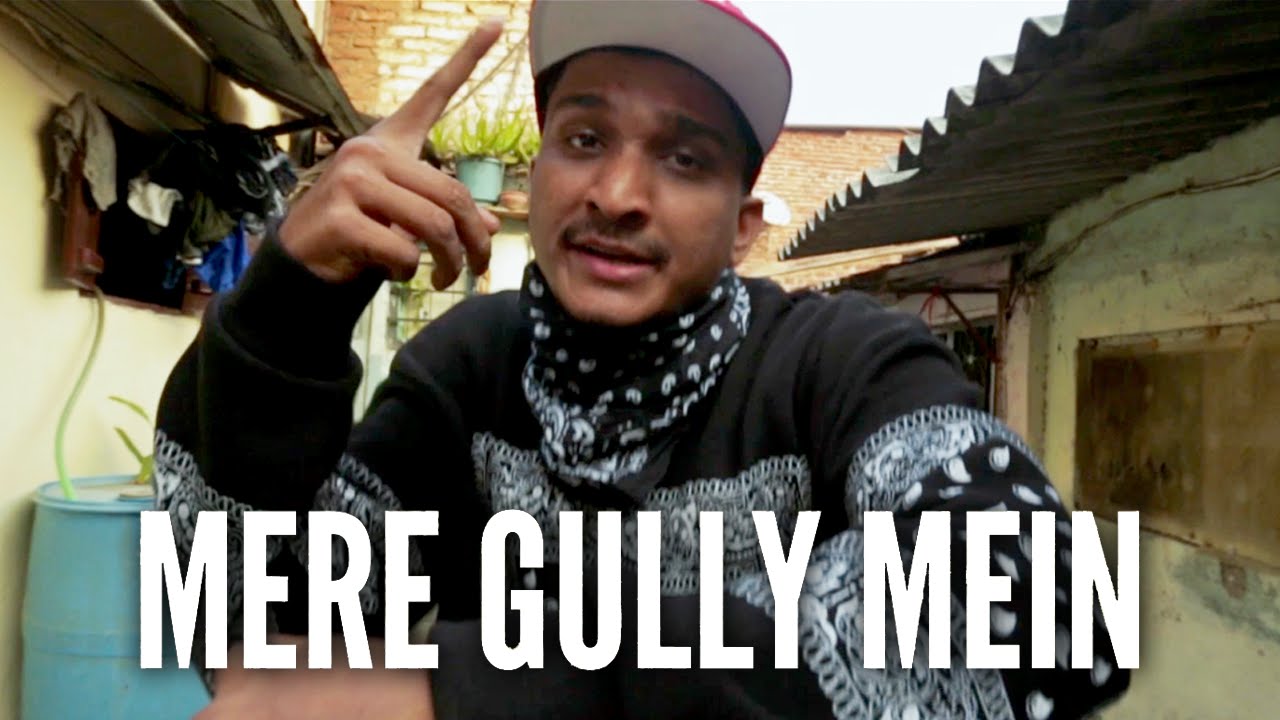 Q3. When and how did you get into production ?
A3. I got into production after I realized rap is not my cup of tea. I was not a Hip-Hop producer in beginning, I actually started as an Electronic Music Producer in 2011-2012. I don't know the reason why I switched to Hip-Hop but the one thing that I remember is that Enkore used to ask me to get into beat making, he and MC Feral were the people who gave me feedback when I was just starting, I never asked a producer to judge my beats but rappers because it's they who are supposed to ride your beat so getting a feedback from fellow rappers will do great for you(only if the rapper/MC knows what He/she is doing). After that I started participating in beat making competitions, some of which were organised by IRF(Indian Rap Forum), I won one out of 2 I participated in and meanwhile I got the best upcoming producer award at IRF's underground awards(I know it would mean nothing to a lot of people, but back in days when IRF was active, it meant a lot for underground artists). Time passed, I produced some songs, I learnt from my mistakes, I started investing in tutorials and started digging in deeper and I am still doing that everyday.
Q4. Who were your influences and who do you love to listen to from the mainstream and the underground ?
A4. I listen to everything when it comes to Hip Hop. I admire Future/Young Thug/Drake as much as I admire Kendrick Lamar/Cole/50 Cent. I listen to a lot of Old School Hip-Hop as well as New School Hip-Hop. Everyone is doing great for themselves. There's a reason why I do that, as a producer you should be soaking in as much as possible from a song. It's not just about the beat, I listen to how the artist delivered on that beat, how he was flowing on that beat and what pockets were open when he went ham with the flow and by doing that I am not just practicing beat making but record production in whole and that's why you get the special sound when you work with me(jk lol). Every producer is an inspiration and every rapper is a bigger inspiration. Also, from Indian Underground I actually listened to all the drops till today. I have never missed a single release(both rappers and producers) , it's just I don't feel like sharing my views if not asked. But yes, those releases inspire me a lot too, seeing a brother work hard makes me work harder for the scene.
Q5. Amongst all your achievements, which is your favourite accolade ?
A5. When my Mom and Dad got me my first midi. That's the biggest achievement ever.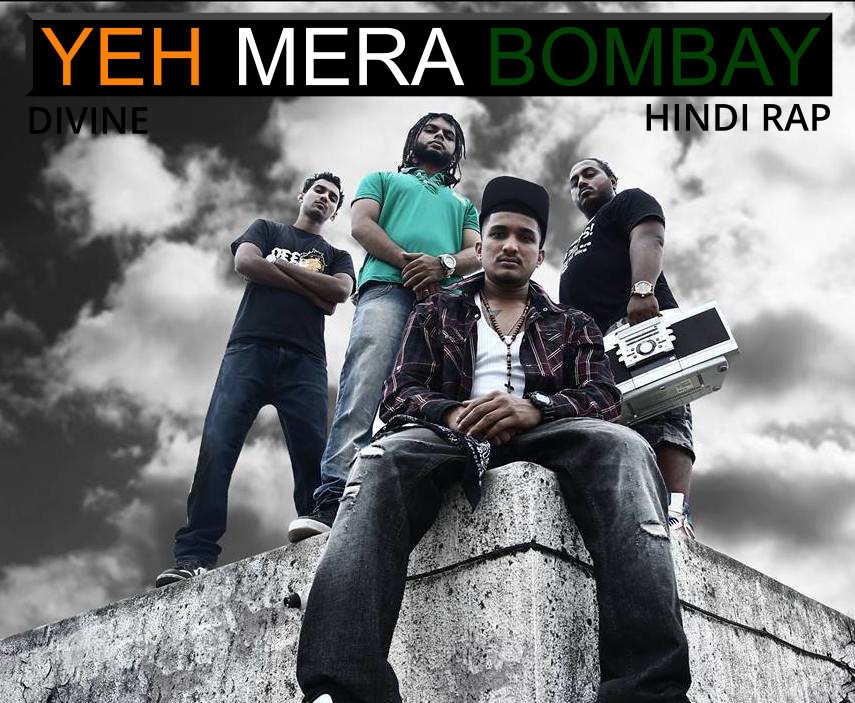 Q6. What message would you like to give to your fans, followers and both upcoming producers and artists. ?
A6. First of all, I would like to thank everyone for supporting me. If it's not for the people, no one would be making any music. It's awesome to see the position Hip-Hop stands at presently in India, people are starting to admire the better side of art. What's better than that? nothing for me. Secondly, for our artists, please start digging in deep into technical side of music, a lot of releases don't even have good beats to support them or I should say that artists do not choose beats which fits their voice and if it's not gluing in with your voice(that's your instrument), you just dump that beat and pick another one. If an artist is given a beat that fits him/her, trust me, you won't even need to work a lot on it, from my personal experience, the only reason I invite people to my home when I am producing for them is because I want to know their zone and their comfort level – I like to hear them perform a verse or two before we kick start the session because that gives me a hint on what sounds should I pick so that it matches their style of delivery.
Stop thinking about a track as a rapper, if there's no producer with you, act like one yourself, record your songs on phone – listen to them back to back- notice what's missing and what's the factor that's keeping you from reaching the sound of your favorite artist, work on it and you'll improve faster than ever. I have seen artist develop overnight. I am always there to help when needed, just ask. All the prime artists are always there to help you guys, you just need to ask politely rather than spamming with links for feedback. Other than that, you guys are doing one hell of a job, I know how hard it is to make a good record so I respect what everyone is doing and I really hope no one stops ever, just keep on making new songs and make Hip-Hop a big and a better art form for people to enjoy in India.
I would like to end this by some shout outs, first of all a big big shout out to my brother and inspiration Stunnah Beatz, Divine, Naezy, Prabhdeep Sagar, the entire Spit Dope and B3 fam, my Mumbai family, my North side family and everyone who's working hard for the scene. Thanks to my man Slyck for this interview!
Fb: www.facebook.com/iamsez
Twitter: @officialsezprod
YouTube: www.youtube.com/stunnahbeatz
Soundcloud: www.soundcloud.com/iamsez
Website: www.stunnahsezbeatz.com