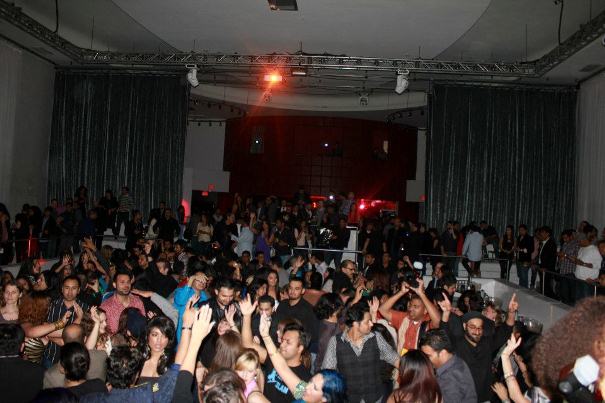 If you were at the Supperclub LA last Thursday you already know that L.A. was blessed with one of the best Bhangra nights it's seen in a while. The night was put on by The Rinku Show and Rukus Avenue. Hosted by Rukus' Sammy Chand, the night started off to the electronic sounds of the world famous musical duo, the Bombay Dub Orchestra accompanied by Tabla Artist Jas Alhuwalia. The duo dropped some hard bass lines over eclectic desi sounds that had the early comers memorized. After there one hour set, next to the stage came Rukus Avenue's Elephants with Guns. This four-artist crew, including Lead vocalist/flautist Maya Taylor, Guitarist Jayson Joseph, Bassist Sagar Chandrashekar, and Percussionist Omar Kazmi took the audience for a musical journey that was really getting the dance floor warmed up.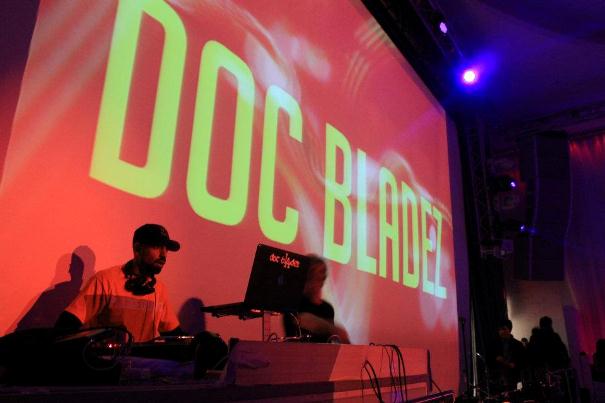 The party however became a party when the next performer took the stage. Who you ask? Desi Hip Hop's very own doc bLAdez. Doc's hour long Bhangra set was riddled with scratches and had the dance floor moving like no other. It was a revival of the Bhangra parties of old, especially since the Bhangra scene in L.A. has taken a major dive over the last 5 years. Doc dropped some serious bombs on the crowd, from classic Bhangra tunes to Panjabi MC's new chart topper, Bari Barsi. The crowd was begging for more at the end of his set.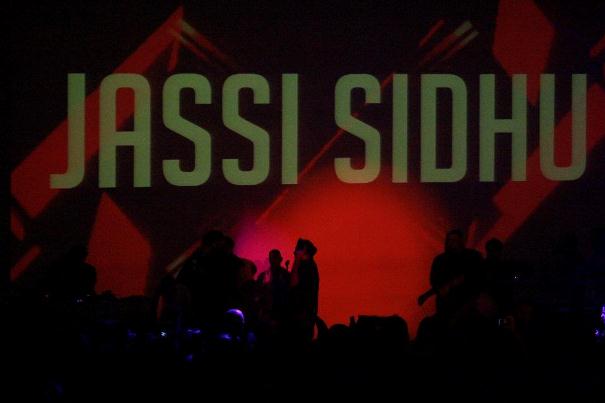 And thats just what they got. To finish off the night was Bhangra Superstar Jassi Sidhu. Jassi, the ex-lead vocalist of B-21 rocked the stage alongside artist and producer GV and Dholnation's Malinder Tooray. Jassi dropped some his older B-21 classics plus new material.  He kept the crowd jumping and left them full of energy as they chanted "Encore!!!."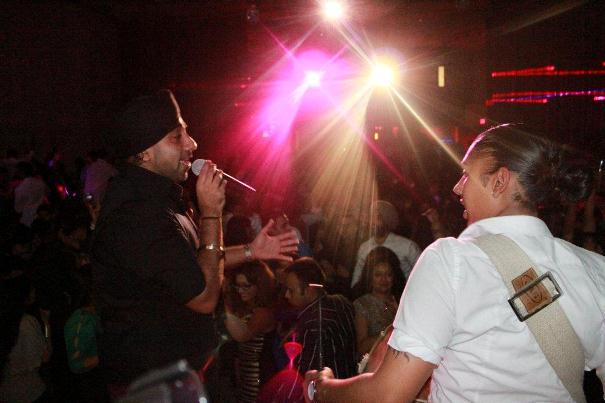 "Now that's a bhangra concert!!" replied Deep Sran, one of the party goers. "It's been a while since we've seen a party like this in L.A! Doc ripped it and Jassi was icing on the cake!" The party was held in celebration of Rukus Avenue's Anniversary of Rhythm Village at the Indian Film Festival of L.A. This event followed the concert on Friday and Saturday at the Arclight Cinema in Hollywood. Some of the artists to perform at Rhythm Village included L.A.'s DJ Ben G, one of L.A.'s and North America's most reputable veteran djs. Ben G has been making major moves over the last few years, and is definitely one to keep your eye on.