Aerosol Arabic , the man goes by the name Mohammed Ali. A British Bangladeshi, originally from Shyleth.

Mohammed Ali is an artist, educator and curator born and raised in the UK. He was best known for melding together street-art and islamic script and patterns combining meaningful messages that connect people of all faith in multicultural cities across the globe. Before arabic-influenced graffiti had become popular across the Middle-East, Mohammed Ali has been pioneering his style, influencing artists the world over.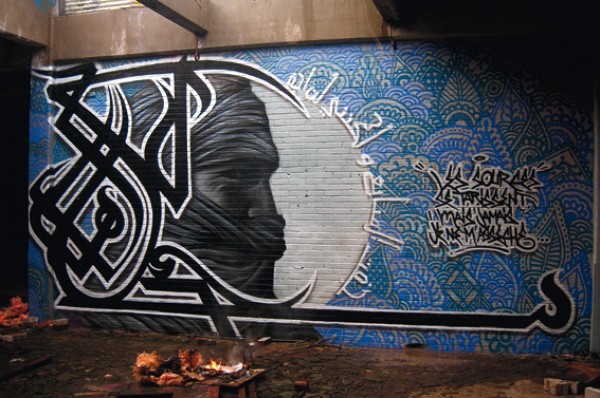 Recently he has been announced MBE from the Queen of United Kingdom herself for his amazing contribution on art around Birmingham and world.
In January 2000, Ali stopped "creating art without permission" and started to fuse Islamic script, and patterns with graffiti art. He is based in United Kingdom and has painted murals in major cities including, from New York, Chicago, Toronto, Melbourne, Dubai,Kuala Lumpur Sydney,Copenhagen, Stockholm as well as UK cities. Ali only paints where he has permission.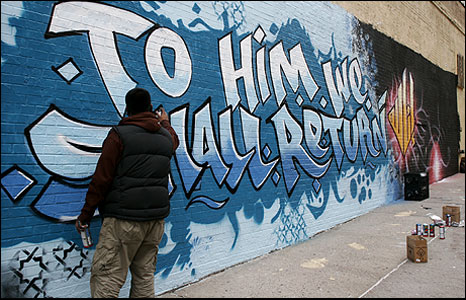 Ali's work has also been reported by national and international mainstream media ranging from CNN to Al Jazeera,BBC, CBC, Reuters, and The New York Times.
Ali is also an active lecturer. He delivers conferences and public lectures, nationally and internationally, about the power of the arts to transform society. He speaks at schools, colleges, universities and galleries by invitation. In the summer he is involved in outdoor work and during the winter months he spends more time in the studio and develops on canvas and works on new commissions.
We're proud of your success