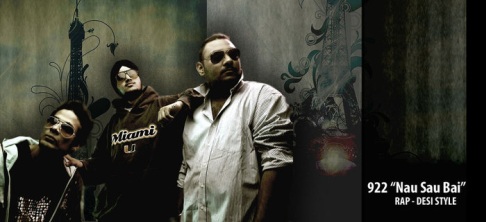 Nau Sau Bai from New Delhi, signed on BeatFactory Music is comprised of the two artists:
1. JB – A Punjabi Rap artist. He was an ardent fan of underground Punjabi Rap. In his teenage, he realized he had the ability to write Punjabi lyrics and express his feelings through rap.Since then there was no looking back. His dedication made him move on from Track to track, underground to mainstream.
2. Adx – A Composer/Music Producer/Rapper has been part of music industry for almost 9 years . He is a trained DJ by Dj Kiran, Dj Ashu & Dj Jitesh, at Midnight Blues Camp. He is one of the first and foremost DJs to be Certified by music equipments brand Pioneer, Japan. He is also a certified music production professional from Beatfactory Academy.
Music Career:
Sher-E-Punjab: The group featured on Punjabi/Bollywood singer Mika's video "Sher-E-Punjab".
Nau Sau Bai Anthem: The title track for Universal Music India's Desi Hustle Album. Group featured on PTC Exclusive and PTC chat show First Look.