A Night Under The Stars which is an annual Benefit event was held at Bridgehampton on August 6th and 50 Cent was the star attraction over there.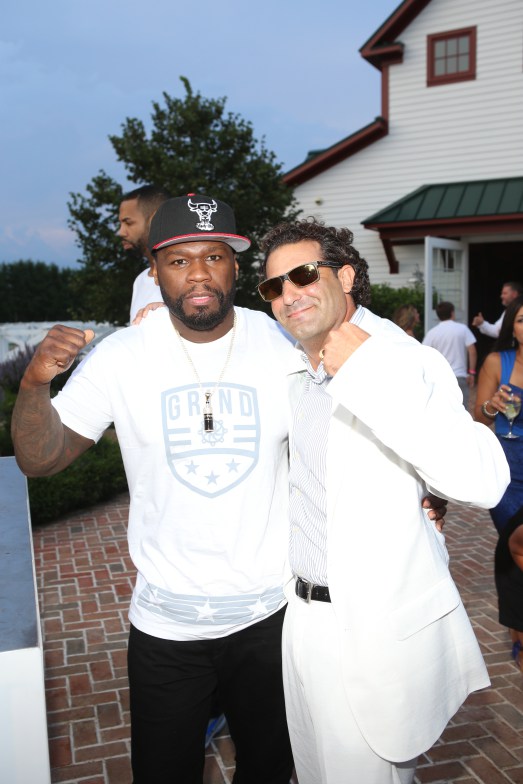 Main motive of the evening is to raise some cash for the Starkey Hearing Foundation, The Needlers Foundation and the Long Island Council on Alcoholism & Drug Dependence. Stars like 50 cent, Dascha Polanco, Verne Troyer (Mini Me), Perez, Quinton Aaron and others came together under one roof to raise money.
A number of celebs, athletes, musicians, designers and chefs hit up the Night Under The Stars fundraiser in Bridgehampton, which was founded by lifelong friends Jason Zimmerman and Brady Forseth. Zimmerman is the Founder of Bridgehampton Benefit, while Forseth works as the Executive Director of the Starkey Hearing Foundation.