Udta Punjab finally released after passing a couple of tests at the Censor Board & even Court passes the movie with only 1 cut. The movie is completely based on the drug mafia system in Punjab, and effects of drugs on the youth and society. Film stars Shahid Kapoor, Alia Bhatt, Diljit Dosanjh and Kareena Kapoor brought a strong act to the movie. Where the world is creating hype about the movie, we give you 5 reasons why to watch Udta Punjab.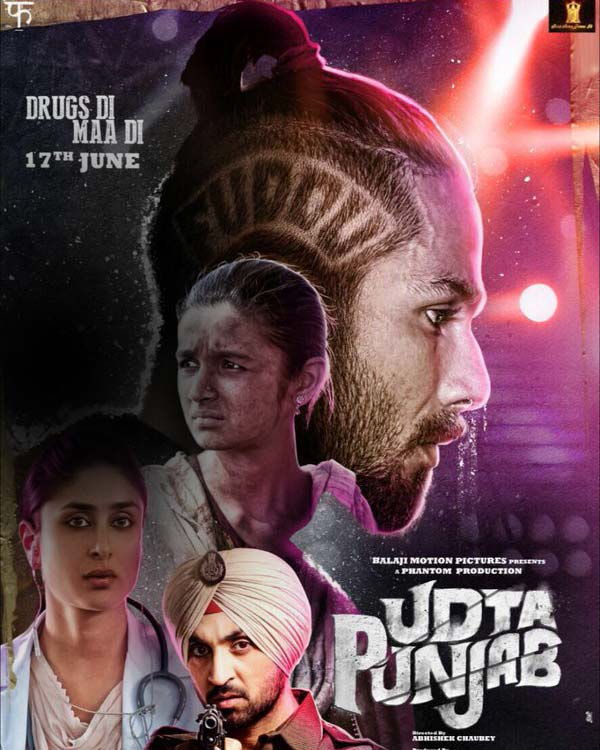 5 Reasons Why Watch Udta Punjab 
Shahid Kapoor as a drug addict rapper: Shahid played the role of a Cocaine addict rapstar. He brought liveliness to a fictional character of Tommy Singh, a young energetic Punjabi pop star, who boasts to live thug life. His character relates to the real life of desi underground artists. Shahid brings a twist in mid of the movie when he trims his hair and carves FUDDU. He and Alia entangle a complicated love. Both, kiss each other before the happy ending.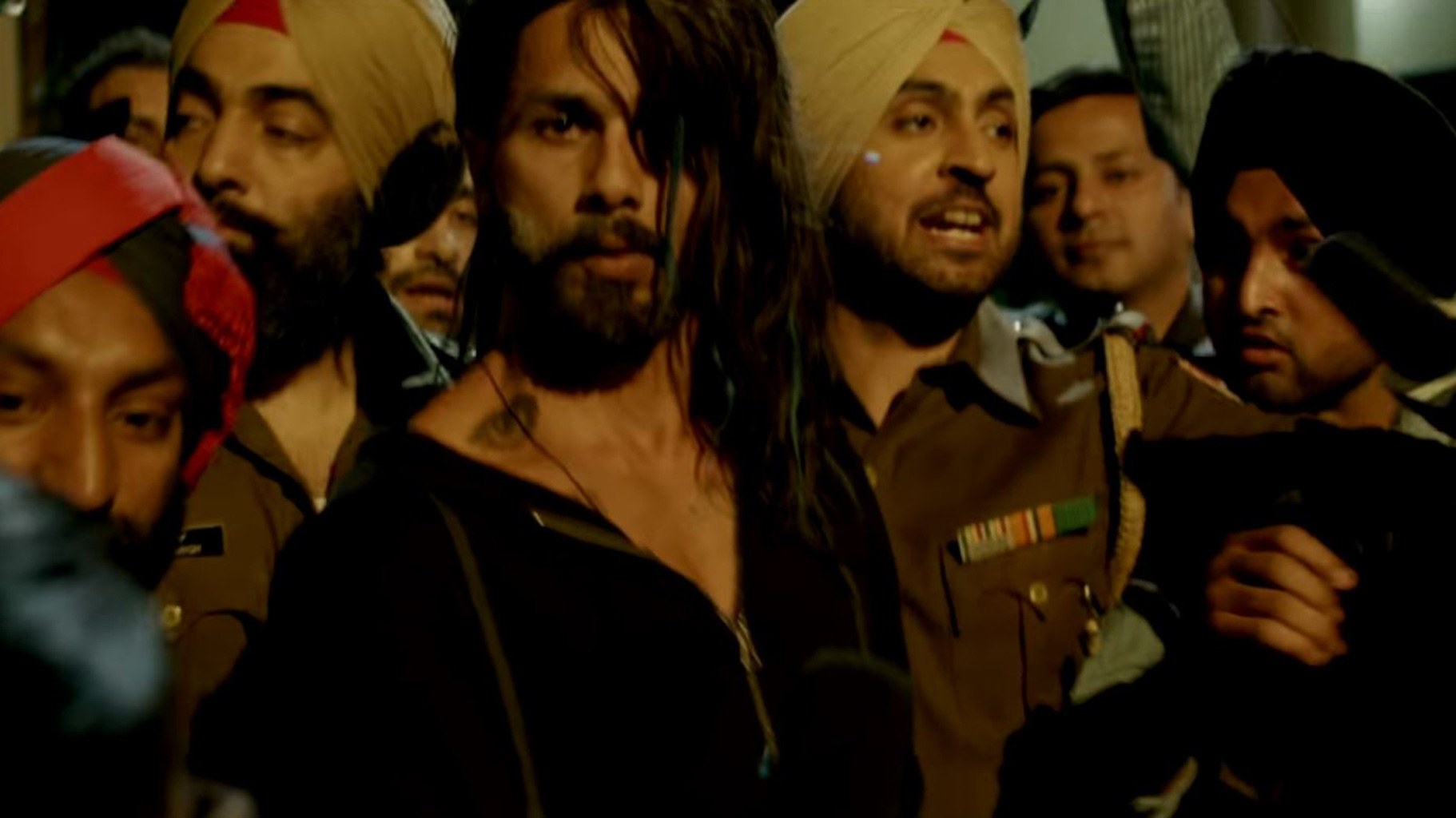 2. Alia Bhatt "Pagli", trapped for drugs: Alia acted as a Bihari girl, who worked in the wheat farms of Punjab near Indo-Pakistan. She finds a bundle of heroine in the farms and decides to sell the drugs. Alia falls into the trap of drug lords. Her temper bursts on people who cheated and rolled her into the dark.
3. Diljit Dosanjh on a mission "Drug Free Punjab": After breaking music records, Diljit has finally proved his qualities. He has acted smartly with Bollywood's queen Kareena Kapoor. Diljit is a cop, who plans to take revenge from the drug dealers, as his brother becomes a drug addict. Both, Kareena and Diljit share moments of love together, but sadly the love crashes in a tragic accident at the end.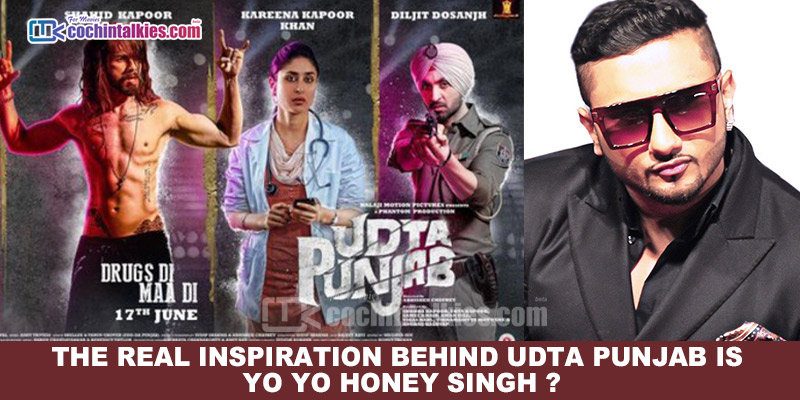 4. Udta Punjab "Desi Streetz Theme": Drugs, syringe, HipHop, mafia, crime, cops, the controversial movie "Udta Punjab" has all ingredients of grinding. Shahid Kapoor acted as Tommy Singh, a character that relates to a desi rapper. According to www.cochintalkies.com, the movie is inspired by Honey Singh's life, as he recently disappeared due to bi-polar disease. If not Honey Singh, then who is the rapper behind the story of Udta Punjab.
5. Shocking scenes in the movie: Udta Punjab discloses the reality of today's generation and drug problem in Punjab. The movie has a social message of No To Drugs, but as the title says "Drugs Di Maa Di". It has shocking scenes, "Kareena Kapoor as Rehab Specialist", "Desi Abuses", "Drug addiction", "Alia kisses Shahid", "Rapstar avatar of Shahid Kapoor", "Diljit as a smart cop". and special scenes of co-stars in a bold role.
So, "Drugs Di Maa Di"
Book tickets at the nearest PVR and enjoy "Udta Punjab", do grab some extra Coke (COLA), as it's going Dope!