Wiz Khalifa, famous for songs such as "Say Yeah," "Black and Yellow" and "See You Again" is scheduled to visit India for a two-city tour this September. He is playing two solo shows in Delhi and Mumbai on Saturday, September 14 and Sunday, September 15, respectively. Wiz Khalifa is going to be accompanied by the Raja Kumari, who has also been spinning heads in India and North America.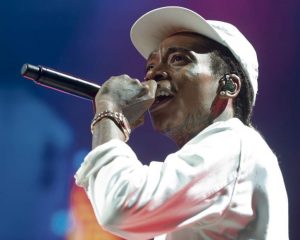 This is not Cameron Jibril Thomaz aka Wiz Khalifa's first tour of India, he earlier toured India in 2017 for a three-city tour with electronic dance music (EDM) artist Kygo, and performed at Timeout 72, the multi-genre music festival in Goa. Wiz Khalifa is known to be an electric live performer and it will be epic to witness him in his best element in Delhi and Bombay.
Adding a little masala to this international act, we also have our homegrown, 'Raja Kumari' joining Wiz Khalifa in Delhi. Kumari who has been judging the show, 'MTV Hustle' released her EP Bloodline earlier this year. Check out the visuals for the video, 'Shook' right here.
If you are going to be in Delhi or Mumbai, be sure to catch to get your tickets to watch these 2 legends rip the stage apart.