Why hasn't Nas and Eminem collaborated ?
Eminem and Nas are clearly one of the illest (No Doubt) in the game of Rapping & Lyricism. Nas & Eminem are the inspiration for present generation for the hardwork they have put into the Hip Hop Scene & produced some of the best known and record breaking songs ever. They have respect for each other, Eminem frequently admitting he is a Nas fan and Nas saying Eminem's return to the rap game after his hiatus back in the mid 00's was:
One of the most exciting things hip-hop can look forward to. He contributes so much lyrically and musically, he's amazing.
Both have outstanding bodies of work but projects together.. is quite the ghost-town. If my memory serves me right, the only times they've even come close to a collaboration is when Eminem produced Carry the Cross on Nas' 2002 God's Son album.
They both appear on Dr. Dre's Topless but I don't think that's an official track, just something Em created.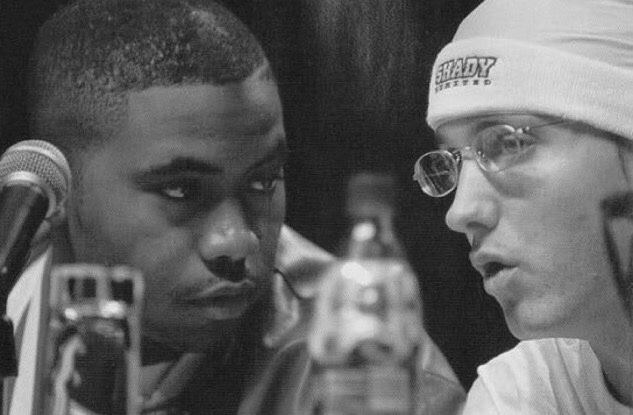 Other than that, I don't think they've worked together, Though a collaboration between the two could of been mind blowing.
What are your thoughts?
Do you wish they'd work together?
Do you think it's a wise choice they haven't collaborated ?
Original Article – http://genius.com/discussions/23132-Why-hasnt-nas-and-eminem-colloborated
Original Article Author – http://genius.com/Samalamfamyanan