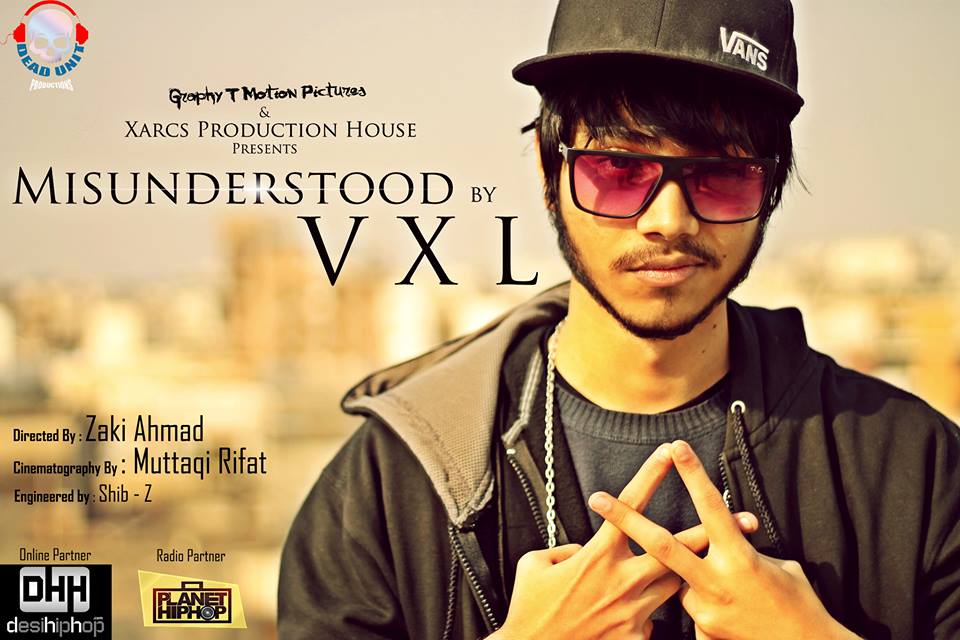 V X L announces new mixtape with the release of "Misunderstood". The mixtape is titled as "The Beacon of Light" which refers to 'The Bearer Of light'. VXL mentioned that he will be releasing One track per month from this mixtape till the middle of this year. Most of the tracks from this mixtape "represents nothing but the truth" from V X L's perspective.
"It speaks about rays of hope in this modern era of darkness and talks about the negativity of the society, politics, and everything in between. Its all about empowering one's mind through the blessing of HIP HOP." – V X L
Watch V X L 's "Misunderstood"

The track – Misunderstood – starts off with one of the dopest beats and a hook that can't be forgotten. I found that V X L rode the beat well, and really expressed himself very well as well. An emcee's job is to be the voice for the voiceless, and to rap poetry on a beat. I believe V X L accomplished that task like a pro and represented the underground scene in Bangladesh very well. Check it out above, and share your thoughts with us.