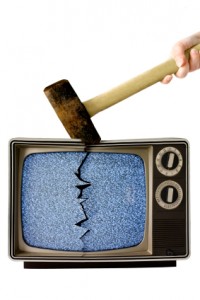 It was way past 3AM the other night, when it seemed like nothing I could do would put me back to sleep. Awake, and completely bored out of my mind, I was staring at the lamest shows late-night television has to offer. To escape the torment of bad TV and insomnia, I started scrolling through scores of music videos on the YouTube app in my phone. And soon, I began noticing the level of creativity involved in each and every track these talented artists release. Creative videos are just another way that artists showcase their artistry. Truly creative artists know their talents and gets to work. Their hard work shows through everything they do. Whether its a quick Youtube release, or a major production, their creative art stands apart from the rest.
These are some of the videos I thought were exceptionally creative. If you think I should have added more videos to this list, post your comments below and let us know what you think. After all, those comment boxes at the bottom of every page are there so you can fill them up with all the banter you want!
[youtube id="1KB7fxU1Giw#!" width="600″ height="350″]
This video was definitely a creative one. RaOol attempted to get as much attention they could with this video, and they achieved that for sure with the song,and theaccompanying visuals. The special appearance of Zeus, the Wolf, was no doubt a brilliant marketing idea.
[youtube id="3uuan3bailo" width="600″ height="350″]
Towfique got high on creative steroids to come up with this video! It perfectly matches with his lyrical content to express his views in a unique way. This video puts together visuals that tell the story so well that you don't even have to know the language to know that it comes from his heart.
5 – Humble The Poet – An Ink'quisitive Illustration
[youtube id="lX_VvTiBDY0″ width="600″ height="350″]
This is artistry at its best! Not only was the song great, but the artist really takes it to another level. Humble always has something creative to tell, or do.
[youtube id="cUZf5SJhuA8″ width="600″ height="350″]
The talented freestyler, Celestial, shows off his rapping skills in this imaginative video. The video borders on creepy, and almost sent shivers down my spine! But that's what's creative about this video, it stands out like Russel Peters at a Star Wars Convention. Like a page out of a Stephen King novel, this video is both creative and freaky. It will be interesting to see what else Celestial cooks up in his mind.
[youtube id="FPfXM2Z0tVQ" width="600″ height="350″]
Some call this videothe "Desi Gangnam Style", others call Guju bhai the king of Gujarat! This video is creatively shot all over the world, with scenes from Paris to LA to India. Guju Bhai's jumping out of choppers, chewing paan by the Eiffel Tower, and completely ballin' out in this kick-ass video.
[youtube id="h2J8oplM3Og" width="600″ height="350″]
They definitely ate the category of "Funny & Creative" and spat it out with this hilarious rendition of Macklemore & Ryan Lewis' Thrift Shop. This video's so dope, they even have make shift auto-rickshaws with choppers flying in the background! A definite must-watch, specially on those difficult days when nothing goes your way. This video will instantly improve your mood, and you'll be ready for anything!
[youtube id="6pHan_tXzq8″ width="600″ height="350″]
This has to be one of the most creative videos ever! From the beginning to the end, this video keeps viewers hooked and watching. Haji Springer's Wet has so many little interesting things going on that it's hard to pull away from the screen. It's like a carnival in your laptop and you have no idea how to join the party!
———————————-
Share your thoughts. Let us know if you run into other creative videos. Post your views on this page, or hit us up on Facebook!