The Quixotic & SEZ – Ain't The End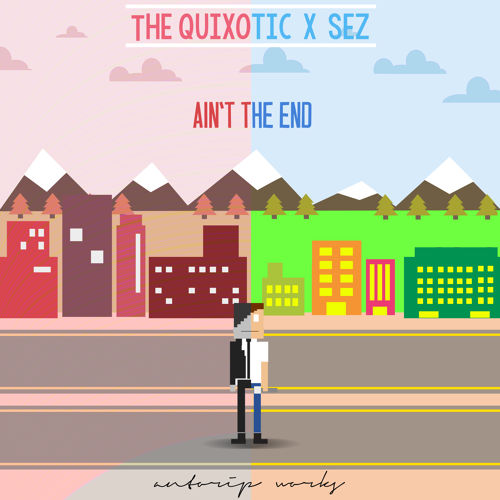 Shashwat Mishra AKA The Quixotic is the co-founder of Underground Music League (UML), Now he is back with another track named Ain't The End which was rumored to be released last year but they must have had some problems with the release. This sexy Album Artwork is done by Antorip Works.
"The vibe of this song is laid back and introspective. It was recorded right before I moved to Mumbai from New Delhi and attempts to capture the mind state of someone transitioning into a new phase of life with equal parts excitement, anticipation and determination" says The Quixotic, who since moving has formed a duo The Lab with Thane Producer-Rapper Nasir (The N), and been a part of B3, India's Official Rap Battle League since its beginning.
"The Quixotic has proven yet again why he is one of the most versatile rappers from the region." said Hassan Dozakhi, of internationally acclaimed Multinational Corporations.  The Lab is currently working on its Mixtape "Miles To Go", the release date for which is yet to be finalized.  We also hear that The N will be deviating musical styles in the tape.
This song went Viral in Underground artists in just 24 hours it had over 1200+ Plays on Soundcloud which is a lot. As always SEZ gave song a new life by putting in some of his best music works, The Quixotic flow is quite good as he doesn't come out often with a new track like other artists, His flow is still good looks like he practice a lot on his spitting skills. Listen to the song below on Soundcloud & help him reach 5000+ Plays in the coming days.
Facebook – https://www.facebook.com/shashwat.t.mishra/
Twitter – https://twitter.com/thequix
Facebook SEZ – https://www.facebook.com/iamsez