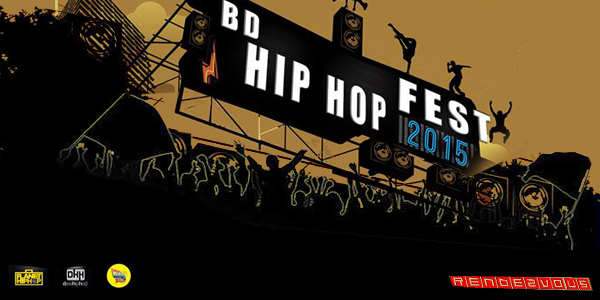 One of the largest Hip Hop festivals in Bangladesh takes place on the 30th of July – BD Hip Hop Fest, an event by Rendezvous. It's just days away, and fans are lining up to attend the event already. The excitement level is intense, and we know why.
The line up is packed with well known artists, and on top of that, they have BBoys, Graffiti Artists, DJs, and even a full fashion show! A full day and night event of live musical performances, international fashion shows featuring renown models from all over the world, socializing with classy individuals, plus many more surprises that we really shouldn't share right now.
As official partners in the event, DesiHipHop.com will cover the event completely, and we will have tons of exclusive videos for your to watch after the event. 
Details & Location
July 30th, 2015
International Convention City Bashundhara – ICCB
Kuril Bishwaroad, Dhaka, Bangladesh

The Tickets
Tickets available at these physical locations :-
-Helvetia Baily Road
-Helvetia Rifles Sqaure/Shimanto Square (Dhanmondi)
-Helvetia Mirpur
-Helvetia Jamuna Future Park (Bashundhara R/A)
-Food Republic Banani
Online Tickets
---
Among the numerous headlining artists, Uptown Lokolz also created a short, simple promo video to get themselves heard, check it out below… 
Official Poster