Suraj Saini Speaks up About the Collaboration with Amrita Rana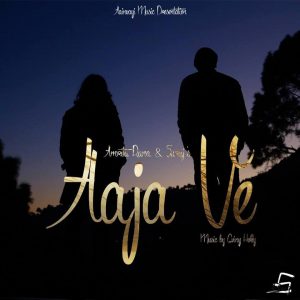 Aaja ve is a Collaboration between Female Vocalist Amrita Rana from India, who has had Smash-Hits like Prabh Gill's Tere Bina & Sajna Ve Sajna under her Belt & Punjabi Rap Artist Suraj Saini from Cologne, Germany who has Hits like Bang x2, Khilona & Bura Khwaab.
2 artists from 2 different genres/fan bases came together in this. Aaja Ve is the collaboration. Produced by Gviny Holly who's a well known Punjabi producer from Germany. Video is by Ameek Singh & Sahil Dev, who have made the video of GD Singh's Kaimo Kaim recently.
How This Song Was Made?
2 years ago while talking to Amrita on the phone, We decided to work on something unique. Started to put ideas together & came up with Aaja Ve. Luckily i was in the studio & instantly made a beat with gviny. I send it over to her & she fell in love with the production by time. We started chatting over WhatsApp & wrote lyrics together & Boom! her part was done. It took me a while, Writing mine because i wanted to do something different, wanted to use different & unique words in my verse.
Amrita Rana recorded the song in India at GD47 Muzik & I recorded mine in Germany Aainvayi Music Studios. Later on we were looking for a kickass audio engineer in the market & Who was it? Boom!! GD Singh. Took us 2 years but we made it. It's like a dream come true Yes, We've lots of songs lined up, Her solo & Mine & Our collaborations. You'll see more work in the future this is just the beginning. One thing I'd like to say, We've worked really hard on this song. I just summarised it quick & short, But a lot of effort, sleepless nights, Hardwork in this song.
You Are From Germany & She Is From India, So How The Video Was Shot ?
Well i came down to India to meet Amrita, GD Singh & a lot of other artists. Me & Amrita got in touch with Ameek Singh & Sahil Dev through GD Singh. Me, Amrita & Ameek sat down in a mall & discussed the song & It's concept & Boom! started shooting the song the next day.
Shouts to the whole team of Aaja Ve- Ginni Heera, Sahil Dev, Ameek Singh, Sakey Goyal, Amrita Rana & GD Singh!