Sacramento based Desi HipHop artist Trap Singh releases "Album 25"
Sacramento got the Kings and they also got a dope Sikh rapper. As HipHop continues to evolve beyond the American culture and Englishlanguage, it's quite interesting to hear the varying styles that creep up from emerging artists. HipHop was born out of the need for expression – young minority individuals who wanted to address social/political issues at hand. The global Sikh community has inspired a tremendous amount of very talented HipHop artists such as Mandeep Sethi, Humble The Poet, Hoodini & King!, Young Fateh and many more who're very capable of damaging any opponent in a rap battle – they got a lot to say – in English that is – enter Trap Singh.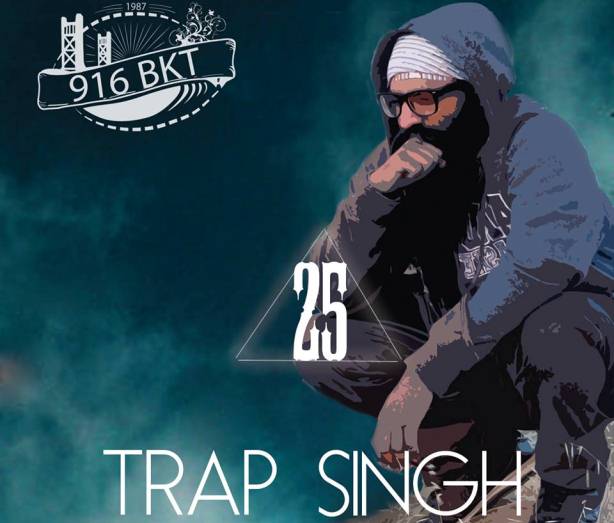 It is no surprise that one such individual caught our attention, meet Trap Singh, a 25 year old Sikh rapper/producer from Sacramento, who raps in Punjabi. At first listen, he may sound ordinary, but the trained listener knows better. From the style of beats, delivery of lyrics & deep rooted meanings behind each track – Trap Singh is putting himself on the map with his debut album, "Album 25". Rapping in Punjabi, Trap Singh has a almost casual delivery of conscious flows over very powerful beats with rich samples. Trap Singh has a lot on his mind and we can assure you that "Album 25" is just the beginning for this emerging Desi HipHop artist.
Now go follow him on Youtube and listen to "Album 25":
Check out the song and visuals for his previous single "My Crown":