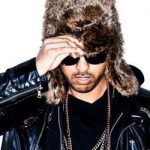 Drega drops "Realer" on Colonial Records. Toronto based artist Drega has been on his grind for a minute and his music keeps getting Realer and Realer, yeah pun intended, Big Pun. Drega, drops a dark trap banger from his forthcoming project TRAP SONGS.
Check out his last drop, Immigrant Story.
Realer features production by Drega and Manu Beats, peep game.