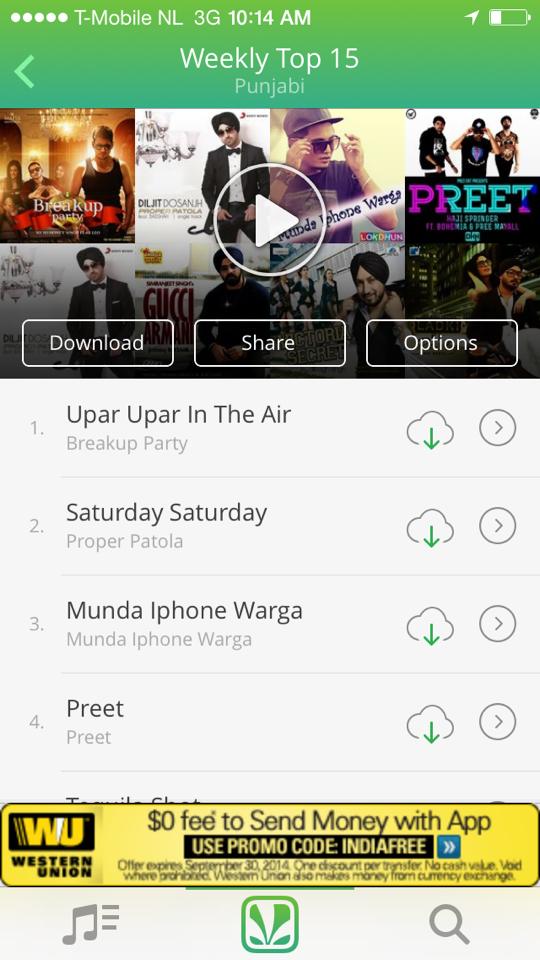 Preet has been making the moves on Top 10 lists all over since its release. It's truly a fan favorite. And its success with the fans was expressed by the fans all over. Haji Springer definitely made a hit single with this one, as it hits sales records and makes its mark through numerous avenues.
We've compiled a short list of Preet's success
Keepin' It Real!
The success of Preet comes from the talent behind the artists themselves. I believe all of the artists involved in the song kept it "real",and that's what they do best. Haji had his trademark dope flow that everyone can recognize him with, and Bohemia took it to a whole new level of swag. His swag isn't just Desi, it's his West Coast swag mixed with his rap skills – in other words, it's his very own unique "Bohemia Swag". Something intangible, incomparable, and never duplicated. Of course, we've come across all of the artists who try and copy that 'Bohemia Swag' but, comon, really? Nah, give up already. It's a brand and ain't nothin' gonna touch that.