Preet has been breaking records ever since it was released. Not only was it the top 3 most played videos in YouTube India, but it surpassed a 100K views within 3 days! If you've watched the video already, thank you for helping us spread the word. If you haven't shared it yet, then now is a great time to do that!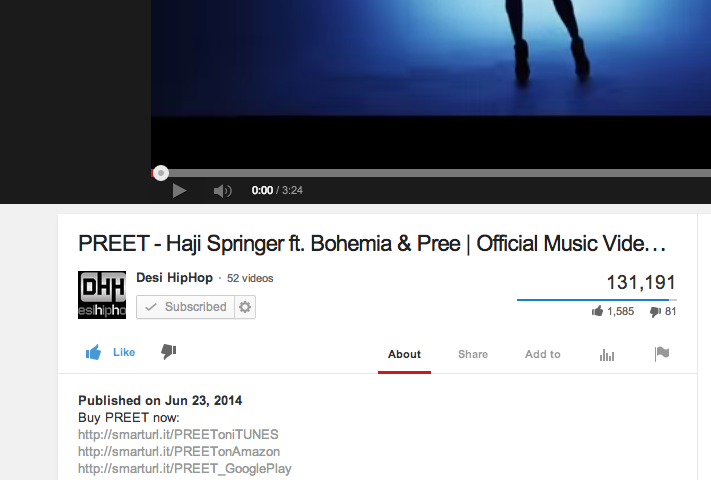 DJ Nihal of BBC Radio 1 interviewed Haji Springer – the man behind Preet who not only produced it but made sure the song was at  a whole new level.
Haji Springer shared his thoughts on Preet and explained how the project came to life. He also talked about 'Brand New Swag' and the inspirations behind their new music. The best part is, he mentioned that there's going to be a new song/video almost EVERY month this year. This is great news because the internet will be full of Bohemia & Haji videos this year! Even Nihal's jaws dropped when he heard that, and so did the jaws of everyone listening to BBC Radio 1.
Listen to the interview below to get to know more about this west coast super-producer.