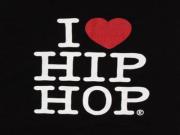 Most people are of the perception that Hip-Hop in Mumbai is fake and the young and underground emcees try too hard and just follow and copy what they see and hear from the international artists. Well,we are strongly against that and we believe in all the Mumbai local underground artists so we are giving them a platform to showcase thier skills.
The event will be held on a terrace adorned with a dance floor. This will be a special night dedicated to people who love Hip-Hop in Mumbai with performances by Mumbai's Finest, Poetic Justis, Outlawz, Kinga Rhymes, Mind of Beasts, Femcee Vin and more!
Get more details here.