Off The Record (TheEP) – DrAssenator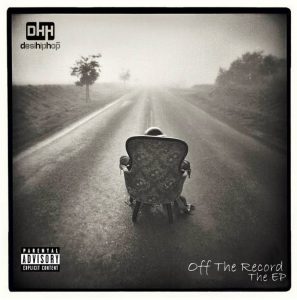 Assen Hyder A.K.A DrAssenator, Is a Young Rapper/Producer/Lyricist From Jhelum, Punjab Pakistan, Born & Raised In Mangla Cantonment. Doc Covers The Genres From Hip-Hop /Rap. Started To Rap & Produce at the Age of 12th taking main Influence as Hip-Hop/Rap & Electronic Music,
Doc Is the first one to bring Hip-Hop Scene Into the City & also getting a lot of Support from people which is helping him and his music to be heard. Doc Also Released His Debut Electronic EP "Cerebral Assassins" Which was Co-Produced By His Co-Worker Muhammad Abdullah a.Ka SlimAb On 23rd March 2015.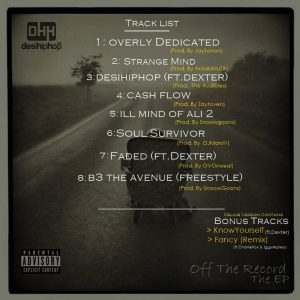 And Doc's thoughts behind this EP, are to educate people about life, about the Ups & downs and all the fantasies & to bring the youngsters out of stressed environment to enjoy their life in full swing.
Social media links:-
Facebook – www.facebook.com/assenator
Twitter – www.twitter.com/drassenator