Mumbai Cypher #SHUDHDESI – Mumbai's Finest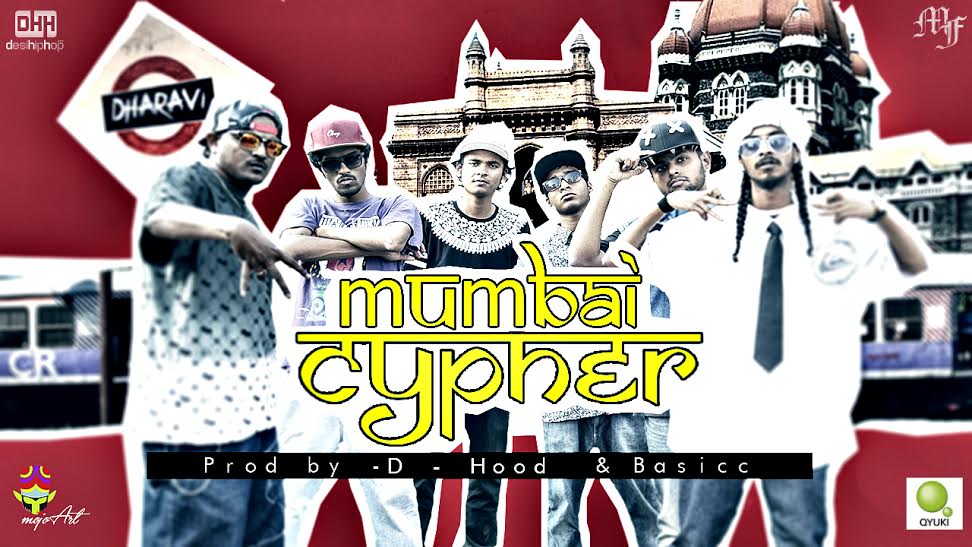 India's First 'Shudh Desi' Cypher #OutNow
Mumbai's Finest is one of the most prominent names in the Indian Hip Hop Scene Today. They are Mumbai's First rap crew and are always innovating the rap game with their music and videos. Ace aka 39, the crew's Founder and Lead Emcee has conceptualized the 'Mumbai Cypher ' – #SHUDHDESI which is India's First Rap Cypher Completely in regional Languages.
The Cypher includes a Tamil Verse From 'Stony Psyko' from Dopeadelicz, a Malayalam Verse from 'A.B.Y' from Slumgods, a Gujarati Verse From 'Tod Fod', a Marathi Verse from 'Mawali' From Swadesi and Hindi Verses by Ace aka 39 and Kinga Rhymes from Mumbai's Finest. This is produced by D – Hood and Basicc Beatz from Mumbai .
They have incorporated the traditional Nasik Dhol and the Lezim sounds from Mumbai and Maharashtra and have shot the video at 'Dharavi', which is Asia's biggest slum. The video is powered by 'Qyuki Music' , which is A.R Rahman and Shekhar Kapoor's Music Production and Management Company.
Mumbai's Finest has made this especially for Mumbai and Maharashtra and it will be specially released on 'Maharashtra Day'. " With this cypher, we want to prove to the world that rap is indeed, Universal irrespective of the language. We Also wish to motivate younger emcees to rap in their regional languages and take pride in being indian," Ace says.
Amazon – http://amzn.to/1GLNdG3
Follow:-
Facebook – https://www.facebook.com/mumbaisfinest
Twitter – @mumbaisfinest @iamkingofrhymes @KingarhymesMF @aby_thampi @slumgods @MyQyuki