"I AM" – Mohan Singh x Guru Lahori x Suraj – Releasing Soon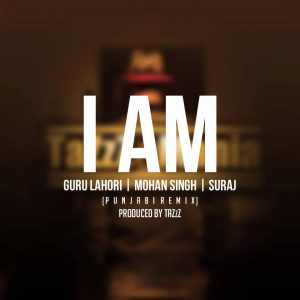 I AM the original song was composed by TaZzZ featuring the famous Humble The Poet & Raxstar. TaZzZ is one of the best music composer out there in the industry right now & this original song was released in the year 2012 and now Guru Lahori, Mohan Singh & Suraj are collaborating together for a Punjabi fusion mix of this song titled "I AM". What else to expect from such a good underground artists DesiHipHop scene have.
The original song was done in English by two Punjabi artists , Humble the Poet and Raxstar. The remix is done by three Punjabi artists in the Punjabi language. Guru Lahori from Calgary, Mohan Singh from Boston, Suraj from Germany. The song will be released soon.
Below watch the official song by TaZzZ Ft. Humble The Poet & Raxstar
[youtube id="YOS-o42F5oc" width="600″ height="350″]