Watch Unknown Mizery – Bollywood Boulevard – #MizoMondays
Unknown Mizery drops another old school style single for #MizoMondays titled "Bollywood Boulevard". And not only is the song dope to listen to, but the video is tight as well. In the video, Unknown Mizery aka Mizo is seen recording while being inside a moving truck! It kinda fits Mizo's own personal life in a way, because no matter where he is or where he's going, he's recording music. The man also travels a lot and is kind of always in a state of moving. So, props to him for making that visual come alive through this music video.
In Bollywood Boulevard, Mizo brings that same chilled, mellow feel to the song that he does in all of his other singles. The rapper has a catchy, old-school flow, and he does a great job of expressing himself through his poetry. Check out the song above and share your thoughts with us!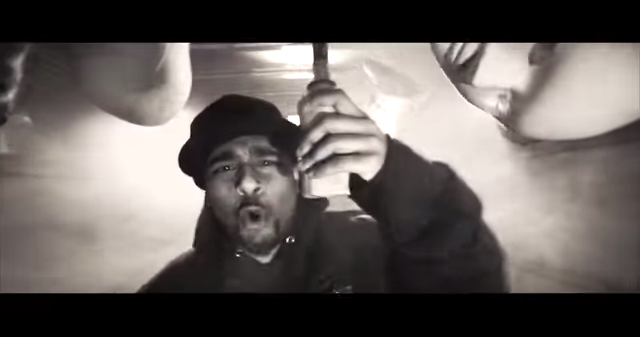 Mizo is currently amping up to go off on a Europe tour that will touch almost all of the major stops all over Europe. His crew – Babylon Warchild – is a group of talented artists from numerous corners of the world. It's exciting to see more music from Mizo every Monday with #MizoMondays, because I dig his old school style a lot and he really brings back memories of Hip Hop's golden years.
Check out Unknown Mizery here, and learn more about his Europe tour right here.
#MizoMondays #Mizo