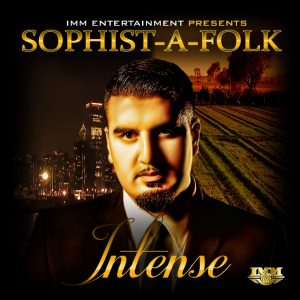 DJ Intense is back!!! After releasing his debut album "More Than Just A DJ" and put out the hits "Launian Pehndian" feat Jup Gill and "Nachne Nu Kare" Feat GS Hundal, he brings you "SophistaFolk".The album features IMM's Jup Gill, RS Chauhan, and GS Hundal. As well as Ashok Gill, Raju Johal, and introducing G Singh, Raja Riar and of Bharat Ki Shaan fame, Gurleen Kaur. For those of you who know the Intense brand, you know what to expect from him, for those of who are not familiar, well strap yourselves down and be prepared to hear some massive bass lines, amazing melodies and real Sophisticated Folk music! Coming out on the biggest International Desi Label "IMM Entertainment", they are bringing real quality music and videos to the industry from all across the globe and this is just simply an appetizer to what's in store for your ears!
Check out the trailer for "Miss Kardi", off the upcoming album "SophistaFolk"
Sophist-a-Folk will be available on iTunes and other major digital retailers on October 10th 2013. Be sure to get your copy.