RDB's leading man Manj gave it on the neck of Yo Yo Honey Singh by revealing the names of real members of Mafia Mundeer. Manj in interview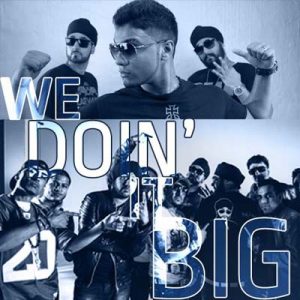 with Baba Kahn on his Radio show 'The Fix', while talking aboutThree Records' artist Raftaar, disclosed the Real artists behind the Real Mafia Mundeer.
The members were Yo Yo Honey Singh, Raftaar, Badshah, Ikka and Lil' Golu. These all artist are famous rappers except Lil' Golu. This was the real Mafia Mundeer crew formed by Yo Yo Honey Singh before launching his million dollar album 'International Villager'.
"Raftar is really very talented artist, he is really fast! He kills rhymes when he starts writing!" said Manj. By going ahead Manj also revealed the truth behind some of Yo Yo Honey Singh's biggest tracks such as Dope Shop and Brown Rang. Manj said, "Dope Shop was written by Raftaar and Badshah Wrote Brown Rang". Now this is really shocking to know how Honey Singh used these rappers' skills to go up without giving them credits.
Before the launch of Honey Singh's 'International Villager' The real mafia Mundeer disbanded as Raftaar and Ikka decided to work as individual artists. But Honey singh chose some singers from his album for Mafia Mundeer. Post release International Villager Mafia Mundeer's members were Yo Yo Honey Singh, Alfaz, J Star, Money Aujla and Badshah. Now there are only three members in Mafia Mundeer, Honey singh, Alfaz and Money Aujla.
Manj talked a lot about RDB, THREE RECORDS and Mafia Mundeer. To Listen this Interview follow this link: http://djbabakahn.podomatic.com/entry/2013-10-29T07_00_00-07_00