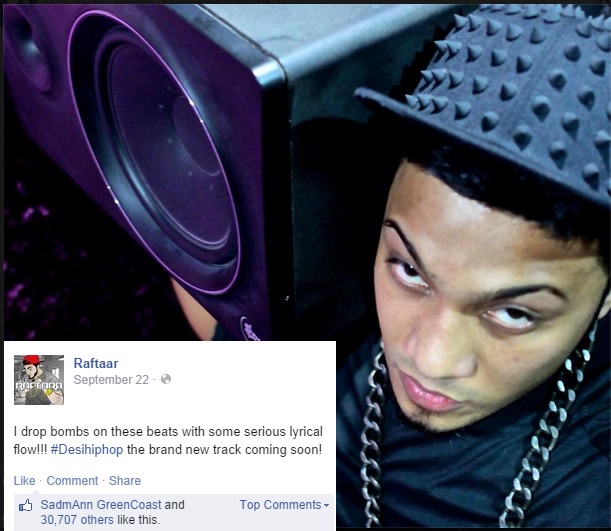 Manj Musik's been hard at work ever since he started pursuing solo opportunities after RDB ended. His hard work in the studio, and immense hard work at concerts & shows, is all paying off wonderfully! We've already seen the impact that he's made, along with Raftaar, on stage and everywhere else. And, now, we're getting riled up to see what he's got planned for the BritAsia TV Awards in October. Here's the line up for the performance…
Manj Musik
Raftaar
Roach Killa
Raxstar
Badshah
Apache Indian
Satinder Sartaaj
Harbhajan Mann
and others
If this video below is an example of what they've got in store for us, then we can be sure the BritAsia TV Awards are gonna be kick ass!
The DesiHipHop Collab
Manj Musik made a major announcement recently of an anticipated DesiHipHop Collab song with some of the most talented & well known artists in DesiHipHop. The sensational singer from "Swag Mera Desi", and countless other hits, announced an upcoming release of a single that features Manj Musik, Raftaar, Raxstar, Badshah, Humble the Poet, Roach Killa, and Sarb Smooth all in one track! This one's gonna be craaaay-zyyyy!
Each of the artists made their mark this year already with hit singles enjoyed by Desi Hip Hop fans worldwide. Manj and Raftaar did what they do best at 'Swag Mera Desi', and Humble the Poet connected with millions through '#LEH'. It will surely be interesting to see what all these Hip Hop heads come up with together!