Mobile MTV Spoken Word presents "Stand Up" by Manj Musik ft. Raftaar & Big Dhillon.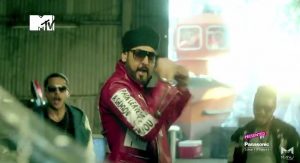 The heat is on and Manj Musik keeps turning it up with Raftaar and Big Dhillon on their latest release, "Stand Up". With the recent success of "Swag Mera Desi" and "Desi Hip Hop" by Manj Musik & RAA, Panasonic Mobile MTV Spoken Word is really starting to show support for the "HipHop" movement happening all over India.
"Stand Up" clearly showcases HipHop's ability to spread positive energy and messaging into the youth.  Raftaar doesn't waste any time to get to the punchline of the song which basically says get up off your ass and do something with yourself.  Your fate is in your hands.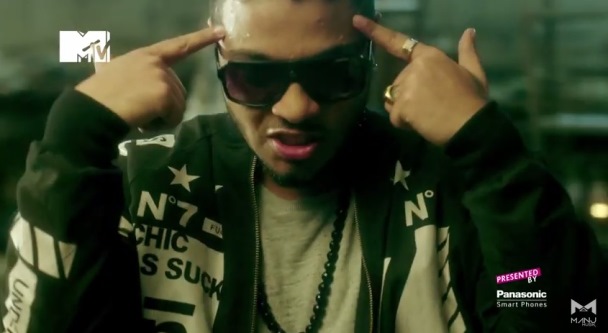 Personally, we think Big Dhillon put the icing on the cake with this track.  Soulful yet Powerful, like a snake charmer who also knows how to tame a lion…
But don't take our word for it, check out the video below!
Panasonic Mobile MTV Spoken Word – Stand Up
Artists : Manj Musik & Big Dhillon
Rap : Raftaar
Lyrics : Manj Musik, Raftaar, Big Dhillon
Music by : Manj Musik and O2 & SRK
A Panasonic Mobile MTV Spoken Word Presentation
Digitally Powered by One Digital Entertainment
Connect with MTV at http://www.facebook.com/mtvindia
Manj Musik – http://www.facebook.com/MANJmusik
Raftaar – http://www.facebook.com/Raftaarmusic
Big Dhillon – http://www.facebook.com/BIGdhillon