Beat Boxing has been a huge part of Hip Hop right from the start – while emcees spent hours freestyling on the streets, their counterparts were Beat Boxers providing them with rhythms to flow on. Today, Beat Boxing is a skill that is carried on by numerous people all over the world. In the video above, the beat boxer showcases the true art of the beat box. He's equipped with a mic and an extremely talented bass guitarist – and the result is a fun jam session that I wish I was a part of! This is essentially the power of beat boxers – they can provide a rhythm to musicians across all genres, and have jam sessions literally anywhere they are present.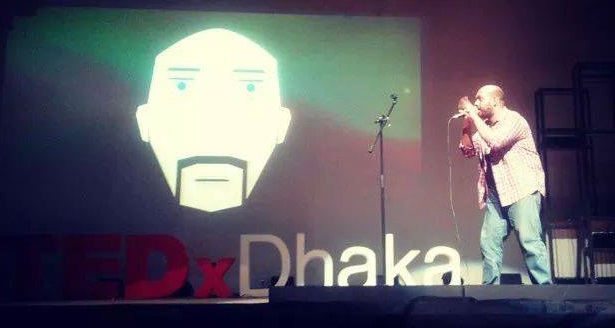 BeatBaksho
The beat boxer in the video goes by the name BeatBaksho, and is credited for being one of the first Beat Boxers in Bangladesh. When he first started beat boxing over a decade ago, beat boxers were a rare scene – but now, it's a whole different picture with beat boxers aiding rappers all over the country.
Shanto aka BeatBaksho, is a seasoned musician and a radio jockey on Radio Shadhin. But, one his many passions is to Beat Box – literally all the time! When he's bored, he's beat boxing; when he's on his way to a recording session, he's beat boxing; when he's invited to give a TED Talks speech, guess what, he's beat boxing! He showcases the art of beat boxing like a pro, and is quickly winning 'hearts & minds' by being equipped with a simple mic and a strong passion for music.
BeatBaksho Creates BeatBox Version of Bruno Mars' "Uptown Funk"