The Desi Hip-Hop act Machas With Attitude is headed to Bollywood! We hear MWA on the song "Dheaon Dheaon" for the film Mujhse Fraaandship Karoge. This film is the second youngster flick on Y-Film's banner and Raghu Dixit is the mastermind behind the soundtrack.
Raghu Dixit first spilled the beans with his tweet "Watch out for 'Dheaon Dheaon' tomo 🙂 Vishal Dadlani, Aditi Singh Sharma and RAP by Machas With Attitude (MWA). Mad lyrics by Anvita Dutt."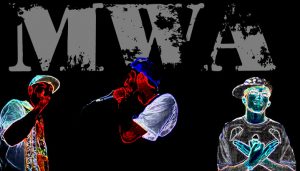 Now with "Dheaon Dheaon" out, MWA is on a roll and ready to get their career onto a whole new level. These boys also took to Twitter to share their excitement.  "r u doin the Dheaon Dheaon or r u Doin the Dheaon Dheon? u got no choice,Bump it People!!! Composed by @Raghu_Dixit , Rap by @Machas_with_A."
Very graciously, the rappers also give a lot of credit to Raghu Dixit and say "Thanks to the guidance by @Raghu_Dixit , The Machas are the Machas with attitude , means a lot :)."
As Machas With Attitude take real Hip-Hop to Bollywood the Desi Hip-Hop movement continues to expand!