I recently came across a Desi Artist from Milwaukee, Wisconsin, named "M-Nat". And, at first, I didn't know what I was getting myself into. A couple of clicks around his YouTube channel, and I was hooked! This man's got a smooth flow, with a dope new school feel to everything he does. I found M-Nat's single – Blue Infiniti – to be super inspirational for a number of reasons. He talks about his ambitions, he talks about his goals, and he connects his aspirations with everything he does in an inspiring way. The beat is dope as well, and the entire piece had me bobbin' my head the entire time. M-Nat took the opportunity to use the power of Hip Hop to express himself eloquently, and I dig that. Check out Blue Infiniti below, and be sure to support the artist here, and be a nice person and support the movement!
Watch M-Nat – Blue Infiniti
A Lil' More About M-Nat
M-Nat is a rapper/songwriter from Milwaukee, Wisconsin. Nat's earliest musical experiences consisted of him playing instruments such as the trumpet and violin. Son of two Indian immigrants and socially reserved, Nat always had difficulties assimilating and fitting in at school. His parents operated a small convenience store in the inner city of Milwaukee and would often take Nat and his brother there while working 12-hour shifts. Nat witnessed many unique situations, both positive and negative, at the store and it had a profound impact on his early development. Upon entering high school at the age of 14 Nat began experimenting with poetry and channeled his feelings through writing. He credits Tupac for helping him gain an appreciation and love for poetry and writing. Eventually Nat began structuring his poetry into raps and slowly established himself as an MC. Nat's lyrics touch on personal experiences, relationships, racism, and various social issues.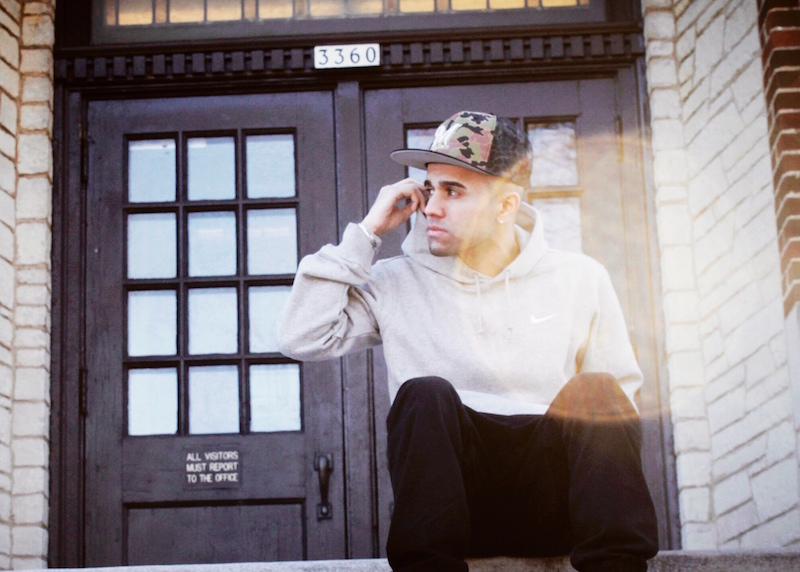 In 2012, after graduating from the University of Wisconsin, he released his first full-length album DreamCity: The Patience. The album was met with great success and appreciation from fans and was featured on Shade45, HotNewHipHop's HeatSeekers Competition, and numerous publications and blogs. The song Be Patient was the most successful single from the project and landed Nat on Sirius Satellite Radio's Shade45.
In 2014, Nat released his follow up album TheRise which features 19 songs and has been met with an overwhelmingly positive response from fans. That same year Nat opened up for artists such as SchoolboyQ, G-Eazy, Casey Veggies and Waka Flocka during their respective tour stops in Wisconsin. In December 2014 he was named the "Get In The Game Artist" for December on Shade45's Sway In The Morning Show, earning his single This Side of Town rotation on the station. We'll surely hear a LOOOT more from M-Nat. Stay posted!