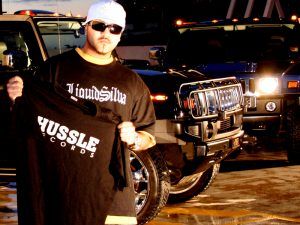 The proven combination of talent and dedication has provided Liquidsilva with a portfolio of major support acts. Liquidsilva performed with 50Cent, Tony Yayo, Lloyd Banks, Snoop Dogg, the Ying Yang Twins, Naughty by Nature, Mobb Deep (G-Unit), Jagged Edge, Chingy, Savage, and P-Money and many more.
In October, 2009 Liquidsilva and 50 Cent's Dj Whoo Kid teamed up to tour Asia, with three successful shows in three counties like India , China and Thailand , they plan to return to Asia and Europe in near future.
Off the strength of both his musical fitness and unrelenting work ethics, Liquidsilva has been invited to collaborate with many successful artists, including Proof (From Eminem's D-12), and Grammy award winner singer / writer, Q from 112. The brand new album "Love it or hate it, it's the Silva Method" in stores NOW!!