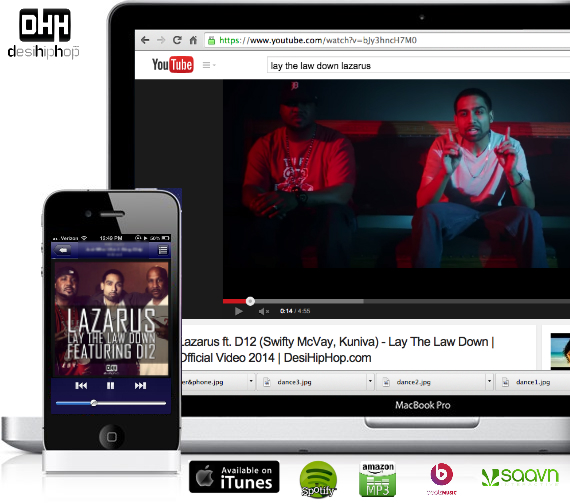 Lazarus' single featuring D12 rappers – Swifty McVay & Kuniva – titled "Lay The Law Down" blew up on iTunes worldwide. And, when I say worldwide, I mean it! The single was 'Trending' on iTunes in the US, Great Britain, Ireland, Canada, and across the board. The track was also featured on Google Play and is getting a lot of attention from Hip Hop heads around the globe.
When we first heard the track, we fell in love with it. Our Hip Hop minds flipped when we heard the verses by Lazarus and Detroit's legendary rappers from Eminem's crew, D12. At that point we knew 1 thing, we wanted to distribute the song across the globe to every corner and make sure Hip Hop fans heard it! Seeing that it's 'trending' and is getting featured everywhere is a true testament to all the 'behind-the-scenes' work that Lazarus and DesiHipHop.com has been up to since the release. The mission is close to being accomplished, but far from over. As Lazarus gears up for the release of his album and continues to push for his career, we will be there with him and all the fans doing everything we possibly can to make sure Desi Hip Hop music's voice is heard!
Here are some screen shots of the single trending on iTunes and Google Play.
Trending on the front page of Google Play Music Store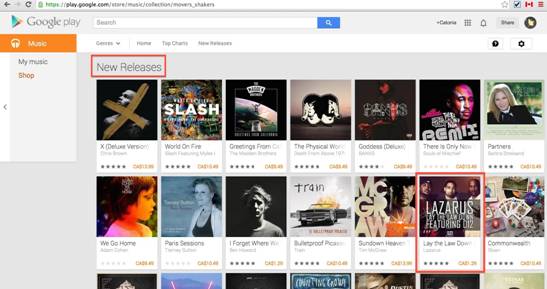 Lazarus featured on iTunes – 'New & Noteworthy' section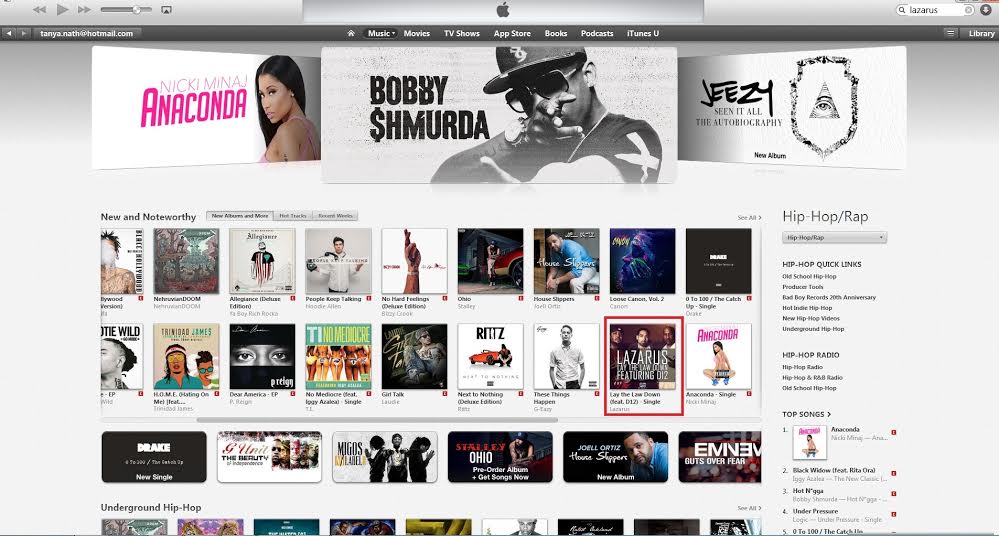 Lazarus featured on the front page of iTunes UK