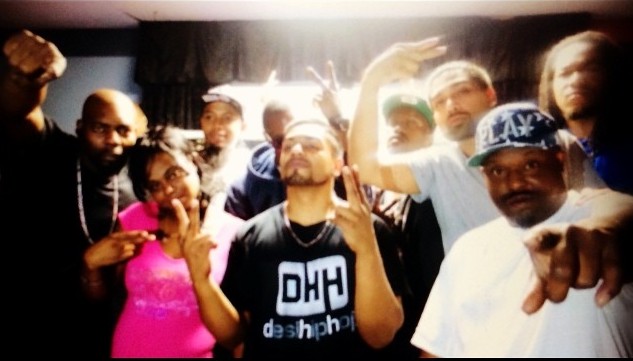 We all knew Lazarus was sick on the mic. And, some of us lucky ones also knew that he kills at freestyle rapping. Lazarus has been in the rap battle circles all over Detroit for many years now. He's also done live freestyles on the radio. So, for a pro like Lazarus, a Hip Hop cypher is nothing but a walk in the park!
3 of Detroit's Best 
In this cypher, Lazarus rapped alongside Supa Emcee and Moe Dirdee. Moe Dirdee has been reppin' Detroit for ages, his skills are known all over the city as he continues to take his career forward. Supa Emcee is another well known Detroit rapper who was 2012's Detroit Artist of the Year at the 'Annual Detroit Black Music Awards'. He was also featured in '8 Mile's special features DVD where he battled Eminem on stage at 'The Shelter'.
Lazarus continues to represent Desi Hip Hop & his city, Detroit, at a world wide level with his skills and perfection. The man who impressed the likes of Russell Simmons, D12, Rick Ross, plus millions of viewers online, just dropped a killer verse in this cypher and showed Detroit what he's made of!
Watch the Detroit Hip Hop Cypher
Lazarus, Moe Dirdee, Supa Emcee