Watch the Music Video – Lay The Law Down – Lazarus Ft D12
Lazarus's official music video "Lay The Law Down" featuring Detroit legends, D12, is officially out now! And to celebrate the release, Sway Calloway (from Shade45 and MTV) invited the Las Vegas-based Detroit rapper to his morning show "The Wake Up Show" on Eminem's Shade45 XM Radio station. This is big. Period. Why? Think about it for a second: How many Desi artists (in any genre) do you know gets invited to Sway's exclusive radio show? None. I'll wait, go ahead and think about it. Still none.
The MTV host & producer, Sway, is an absolute beast and has been a legend on TV and the radio since 1990! With a man like this behind Lazarus, the Pakistani doctor/rapper is quickly becoming invincible. (Exclusive footage from the show is coming soon!)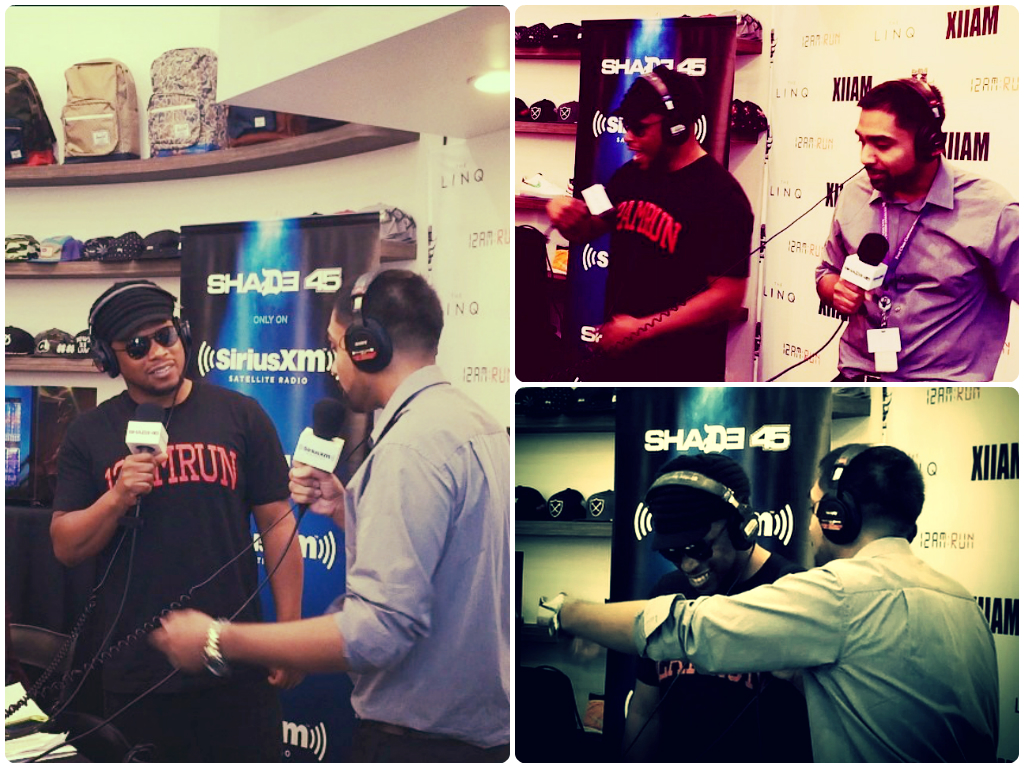 Fans of D12 have been waiting anxiously for a D12 comeback for a while, is this finally the year fans get what they want?
It's great to see that D12's Kuniva & Swifty McVay are taking such an interest in Lazarus. And, rightly so! Lazarus has been grinding for numerous years now. After recording songs with Rick Ross, Gucci Mane, and getting a standing ovation from Russell Simmons, he even took it further by rocking the crowd at this year's SXSW (the longest running concert festival in the world!)
He has a dream & he's been pushing towards achieving his goals ever since he put his pen to the pad. It's clear in this footage (& during some of the conversations we've had with these artists) that D12 really respects Lazarus and his skills. D12 has been in the rap scene ever since I was a child, and they've been there, done all a that! They've seen it all. They've performed worldwide, released platinum records, and accomplished everything imaginable by musicians. It must be an immense honor to be in Lazarus' shoes & have Eminem's right hand men on your side!