Lamborgini is Trending on YouTube India!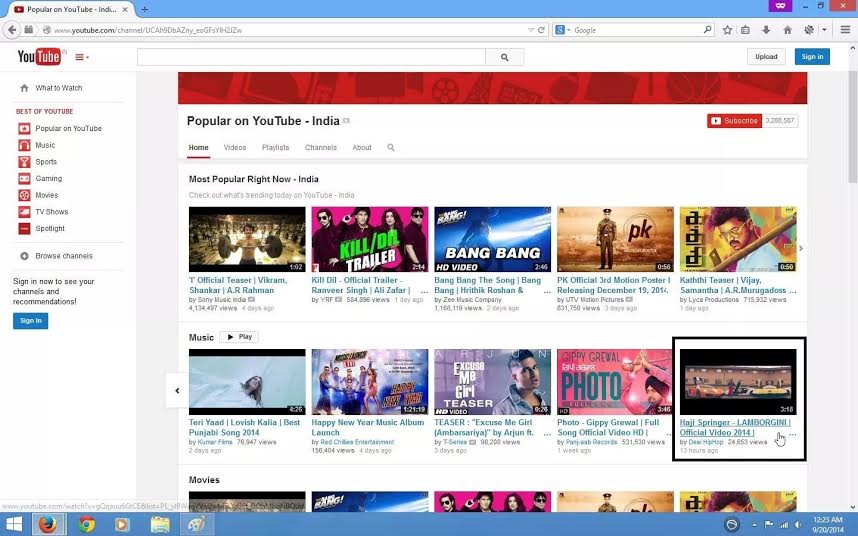 We released Haji Springer's Lamborgini less than 12 hours ago, and it's already surpassed 40K views on YouTube. The video is also currently trending on YouTube India, and garnering a lot of attention!
In "Lamborgini", Haji Springer produced a dope beat that completely speaks his brand of music. It's got the bass that Hip Hop fans love, and the tune that gets people riled up to party. His verses mark his territory in the Desi Hip Hop industry like none other. And just like his music is of the highest quality, the video is equally unique and eye-catching. The music video of "Lamborgini" will make you pause everything else in life and watch it. Don't take my word for it, click play and let the festivities begin. The unique style of the video is worth the watch and represents Haji Springer's brand through it all.
Fans are Loving it.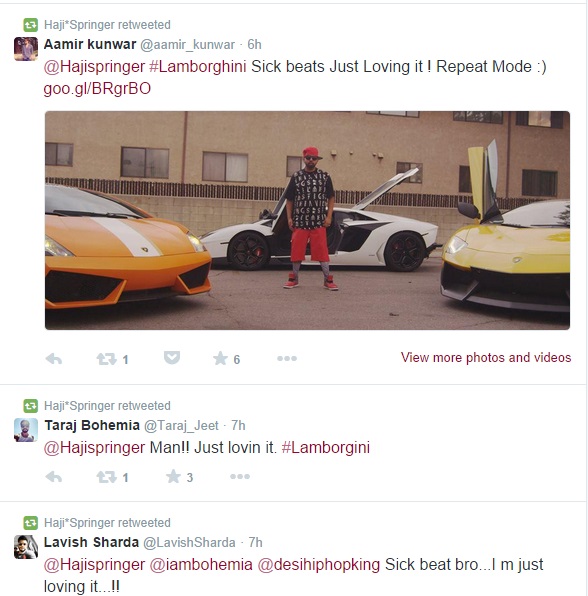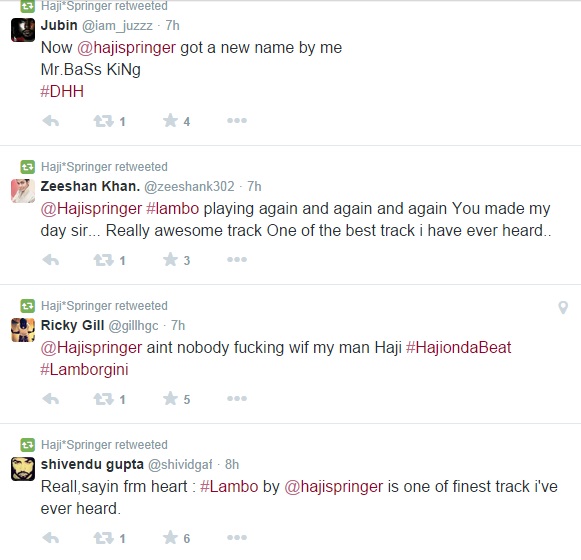 And of course, Bohemia's endorsement