A Tribute to Knuckle Dusta by Nineteen47, "Khoya Kya Paaya"
If you heard the first New Delhi Cypher which featured Ghost Status X Knuckle Dusta X Panini X Rawal X dM X MC Heam, then you know who Knuckle Dusta is. Knuckle Dusta was a member of Team Nineteen 47 which comprise of Ghost Status, dM, Vaksh Vimal and Pranav Singh.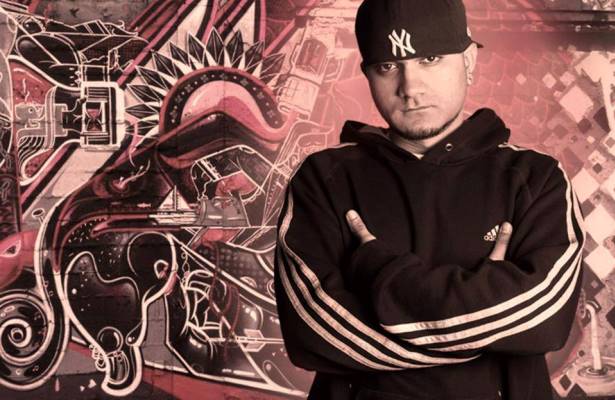 Knuckle Dusta suffered a heart attack on 31st May and succumbed to complications on 5th June. He was a favorite amongst the New Delhi Hip Hop community and was loved by everyone around him. The entire community got together and paid their condolences through social media in the form of statuses, Instagram photos and tweets on twitter. The Team Nineteen47 was affected by this loss but using the power of music they make sure to carry on the legacy of their late crew mate, Knuckle Dusta.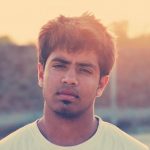 I was able to catch up with, 'dM' from Nineteen 47 who gave me an insight to their tribute, "Khoya Kya Paaya", and this is how it went..
Q. Tell a little about the track, "Khoya Kya Paaya" ?
The song 'Khoya Kya Paaya' is a tribute to our late crewmate Yogesh Sharma a.k.a Knuckle Dusta. It features Vileena, Ghost Status, Vaksh Vimal and Dishant. This project is extremely close to our hearts and it is our genuine hope that through our music and continuous efforts Knuckle lives on.
Q. Who was involved in the production of the track and who was on the camera for this video ?
The instrumental was produced by Eazy 26 Productions. The mixing, mastering and all post-production was done by Akshat Taneja at Studio 28. Pranav and Vaksh are wizards when it comes to handling the camera and editing the video, bu this time around me and 'G' (Ghost status) also gave in our inputs during the editing of the video.
Q. How was the experience for the video shoot for, "Khoya Kya Paaya" ?
The video shoot experience was absolutely brilliant. A bunch of people turned up to offer their condolences and show their support to our team in a time of extreme grief and profound loss. We would like to thank each and every one for coming out.
Q. How did it feel when you saw your fellow New Delhi emcees come through to pay their homage to the late Knuckle ?
It was amazing to see how people from all over Delhi came through to pay homage to Knuckle. It was sort of bittersweet to see people being brought together under such unfortunate circumstances but at the same time, this unity is really precious for Indian Hip Hop. Also, we would like to throw special shout outs to Sir-D and Mojo to come from Chandigarh and Panini ,you(Slyck) and other Nineteen47 affiliates from Meerut, who covered such large distances to pay their respects to dear Knuckle.
Q. Whats is Nineteen47 family up to now and how do future projects look like ?
We just finished with the video shoot for 'Straight Talk' a couple of days ago. This song features Ghost Status and Dishant. The same project is being edited and will be released within 10 days from now. We have a plethora of projects in the pipeline which will be finished and released in the coming months. Also, we would like to tell our fans that we honestly appreciate their love and support and they provide us with the motivation to stay steady on the grind.
A shout to, 'dM' to taking time out and having a word with DesiHipHop.com. Check out the teaser of the tribute, "Khoya Kya Paaya" dropping soon.
Khoya Kya Paaya TeaserGone but never forgotten. To everyone who've lost their loved ones.Complete song and video to be released shortly.#TeamNineteen47 #RIPKnuckle

Posted by Nineteen47 on Wednesday, August 19, 2015
Connect with the artists:
nineteen47: http://www.facebook.com/Nineteen47
dM: http://www.facebook.com/dM4A1Raps
Knuckle Dusta: http://www.facebook.com/KDusta