'Khatarnaak beats', 'Dardanaak drops' and "Bhayankar Bass" promised in "Bass Rani" by Nucleya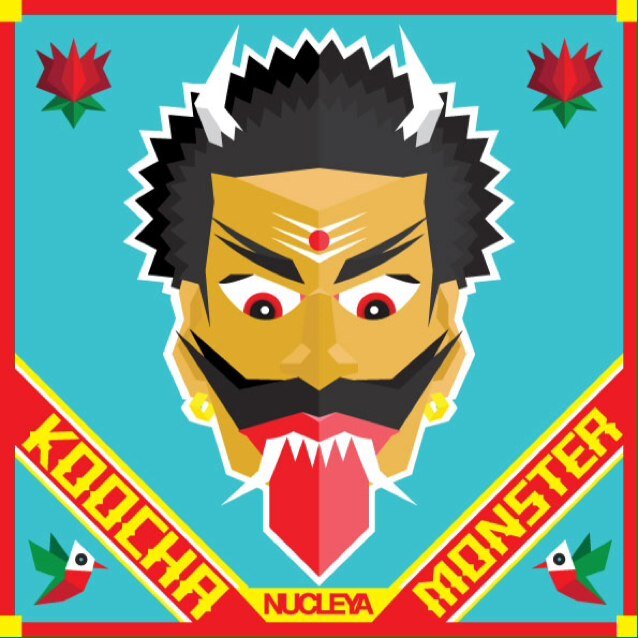 Nucleya started his musical journey towards the end of '90s when he co-founded Bandish Projekt. This Electronic genius from Ahemdabad has been a part of the Independent Music scene since the 90's.
He has performed all over the world., including a set at The Bacardi Weekender 2011, other events include numerous music festivals around the world including Glastonbury, Edinburgh Fringe Festival, Lille 3000 and the Electron Festival, where he performed alongside artists like Diplo and Modeselektor. Representing India infront of the world to the fullest.
After leaving Bandish Projekt, Nucleya moved towards producing bass-heavy music. A collaborator (with Mou Sultana and Brooklyn Shanti) on season two of The Dewarists, Nucleya has also remixed a couple of Bollywood tracks and released a few remix albums. He also opened for David Guetta during the Eristoff Invasion Festival 2012.
Nucleya just dropped a teaser for his latest work, "Bass Rani" . It is a hilarious yet interesting way to promote his upcoming album. A set prepared like that of , "Sansani" on ABP News channel. He promises 'Khatarnaak beats', 'Dardanaak drops' and "Bhayankar Bass". His promotional scheme is as progressive as his work. We are waiting for this drop and hoping that it comes soon. Check out the teaser here.
Posted by Nucleya on Monday, August 24, 2015