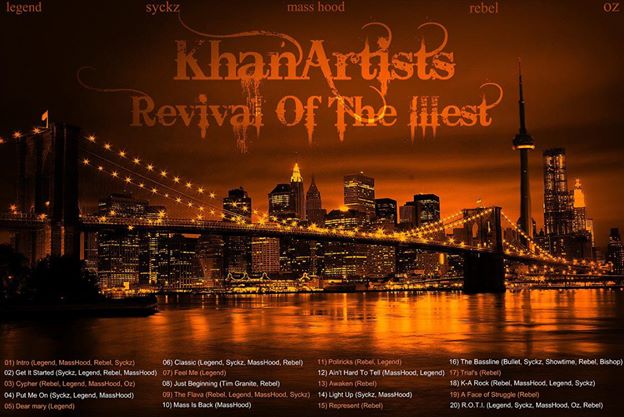 KhanArtists comprises of a group of talented Desi artists who knows the game, and is extremely passionate about Hip Hop. I've heard about these guys from Rebel of KhanArtists. And, what a wonderful recommendation that was!
Today, KhanArtists turned 20 years old – these guys have been rapping since 1994! It's been 4 years since they entered the game with their mixtape titled "Revival Of The Illest". And we found a throwback album review from a close friend and writer to pay homage to KhanArtists' Mixtape's 4th birthday.
Revival of the Illest (ROTI) Mixtape: LISTEN ONLINE
Mixtape "ROTI" can also be downloaded at this link.
The founding members were Legend and Awessy. Later on Syck, Mass Hood, and Rebel (who you all have been introduced to) have joined. Their current roster looks like this:
KhanArtists members:
Legend (Toronto, Canada)
Awessy (Ottawa, Canada)
Syckz (Brooklyn, New York)
Mass Hood (Patterson, New Jersey)
Rebel (Queens, New York)
Oz (Staten Island, New York)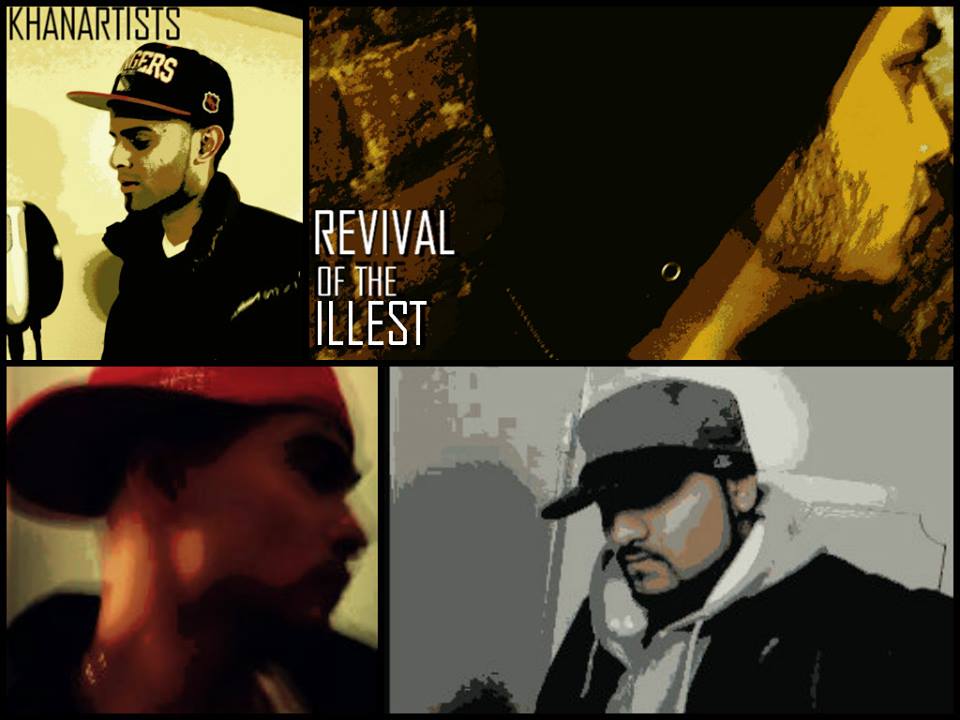 Mixtape Review: KhanArtists – Revival Of The Illest
Review by Michael Cusenza (writes for Daily News and HipHopDX.com)
My homie gave me this to jam and I never heard of the Khanartists and after hearing this, I have a new respect for hip-hop. Very early to say, but sounds like a classic. Revival of the Illest is without doubt, the revival of the illest but where have the illest been? Song-by-song rundown. Thank you for listing the rappers in order on every song. Able to identify easily.
1.Intro- Undoubtedly, an intro which lives up to an intro. Legend's flow is amazing. Every line is flowed different. "Blast off a couple of doors down like feds do". MassHood is humorous with P90X and the Kobe Bryant reference. "Muslim people who speak the truth, they called terrorists". As an unbiased non-Muslim, I agree. Rebel starts off slow and leaves the best for last(More on that later). Syckz has an unique flow which has never been heard. Production is simple yet effective. One drawback is that Intro needs a chorus. No biggie.
9/10.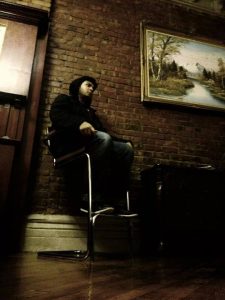 3.Cypher-During the whole song, the thing you notice most is the instrumental in the back-ground. Haunting. Rebel reminds me of a 90's era rapper up to this point. "I leave burn marks on them like blank CD's". Legend is aggressive in this one and sounds like he has a message to the haters. Delivery is not be reckoned with. Best verse on the song. MassHood focuses on wordplay and lays down a mediocre verse. OZ keeps it simple and also has a mediocre verse until the last line about Nagasaki. Makes up for the whole subpar verse. Rebel and Legend shine while MassHood and OZ could have made it better.
8/10
4.Put Me On Continued – MassHood starts it off with a comical delivery. "Every twenty-eight days is a girl's period, but she PMS every day, are you serious, mind is delirious, driving me furious, She needs a daily dose of Midol..". Each MC displays their versatility and the song is the best one on the Revival of the Illest yet. First few tracks didn't have a clear cut concept and this song starts off the conceptual journey on Revival of The Illest.
10/10
5.Dear Mary- Legend has a deep barritone in this one and after finishing this song, one has to tip their hat to him. A concept about something millions live for. The delivery, flow, voice were perfectly matched for the concept. Production is very effective. Whoever has sung the chorus doesn't hit the notes and causes a hindrance to the otherwise solemn song. Legend's second verse is classic. I don't throw around that word very often so anyone who loves hip-hop has to hear the second verse and the raps on this song. Marijuana is showcased beautifully in this one. Just wish the chorus was as effective.
9/10 (Would be 10/10 without the singing in the chorus)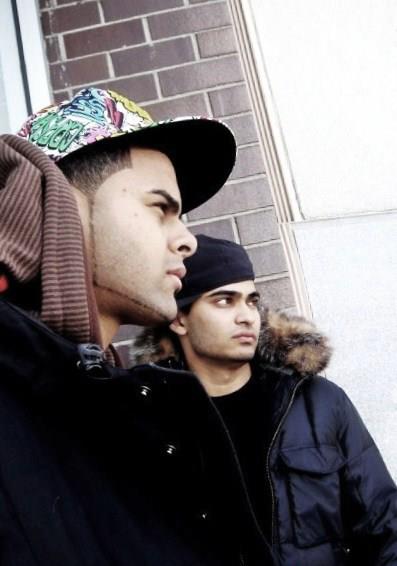 6. Classic- The original rappers of this literal classic are in the chorus and are inserted very nicely. Legend showcases New York nicely in a few bars. "Got the flow running into my veins, I am a Legend". Sure sounds like one. Syckz's delivery works big time for this song. Straight 90's flow and lyrics have an old school feeling to them. MassHood has a clear voice so the words can be heard easily. "Think they hot cause they think they fly, more like never, man, I think I'm hot cause of the sky, call me desert sand". Slick wordplay. Rebel comes in and displays a flow which is impeccable. "And break down your crews like the walls in Berlin". Up until now, Rebel sounds like a war veteran. Good attempt at a Classic!
8.5/10
7.Feel Me-Another Legend solo and his versatility is showcased. The most humorous song on the Revival of The Illest. It is very hard for a rapper to be extremely comical while being lyrical and Legend achieves this. A nice freestyle but somehow even though the song is the most humorous, one expects Legend to come up with more substance after hearing his earlier work in the Revival of The Illest. The instrumental is nothing special and leaves more to be desired for.
8/10
8.Just Beginning-Tim Granite looks to be a feature and has one of the most vicious rhymes on the whole Revival of The Illest. Rebel is a tad below in terms of lyricism on this one but the flow makes up for it. The length helps out the cause because usually songs like these are mostly longer than they should be. The delivery of both MC's is the highlight of the song. Instrumental is very nicely produced.
9/10
9.The Flava- Rebel along with MassHood have the most clear voices in the Khanartists and Rebel is able to get across vicious rhymes with his voice which is hard to do for most MC's and he displays it once again on this song but his counterparts record some heat on here. Your hear the instrumental and you suddenly notice your heads goes up and down. Legend records one of the best verses on the whole CD and has a plethora of quotables such as.."We started out as kids writing lyrics in class,now we schooling MC's on how to spit and get ass" and "I could spit that lyrical, metaphysical, I'm that individual,who turns spits into visuals" Legend really needs to get signed so he can show how legendary he is.
10.Mass Is Back-I remember the day I heard the Made You Look remix with Jadakiss and Ludacris, I thought that no one can record on this song in the future. MassHood proves me wrong and has serious heat in every bar. Wordplay is one of the best on Revival of The Illest. Punchlines are aplenty and the song is one of the most lyrical on Revival of The Illest. The flow leave a bit to be desired as such lyrics with such punchlines need more delivery and charisma. This song didn't need a chorus and thankfully, it is not forced in.
9.5/10
11.Politricks- Rebel and Legend get in some unchartered territory and while both have made politically-charged verses, Rebel seems to be very comfortable and paints pictures with his words. Chorus is one of the best on Revival of the Illest. Legend has a better delivery but Rebel's lyrics are beyond comprehension where only a few people in this world would be able to fully comprehend what he is stating. Legend lends necessary support and is also very effective. Rebel's last verse is a classic. One of the most truthful words I have heard that many people in this country wouldn't agree with but the listener knows these men are speaking after doing research and not just stating an opinion. Real hip-hop to the fullest.
10/10
13.Awaken- Rebel outdoes himself from Politricks on here. The man's point of view on life is what every man should have and the man on the chorus is able to complement Rebel perfectly and even though it is another language, the pain in the man's voice encaptures the listener. Rebel has so many classic quotables that they are too many to list. "I might switch up my style and never the message". Great job Rebel.
10/10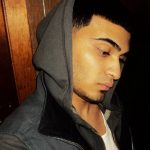 14.Light Up- I had heard the original by Drake and Jay-Z, and it was a good song but the instrumental caught my attention and the chorus by Drake is one of the best he has ever done. Drake and Hov could have went harder on this amazing production and Syckz and Masshood do full justice on this instrumental. Yes, you heard right. Syckz is able to have the listener glued with bars such as "Proud American but can't stand the damn government, we the people, please don't lie Mr President, Evidence erased and traced on the victim and Democrat and Republican, you gotta be listening" and "My wake-up call had to never alarm me" "If you ask me, I don't like the fluoresence, because the same story again and the cycle is endless". Very deep bar. Drake on the chorus was a smart move by the production team. MassHood's flow is very commendable. "Sipping on Sunkist, the Kel to his Kenan, reality fell through I'm dreaming, but this ain't Inception, ain't no Dicaprio" and "In a Garden state of mind, so the grass get greener, party hard like Mardi gras not where they had Katrina, more like the city where you fill your own gasoline up, when we rain(reign) on them, we don't the job bad like FEMA". Both are able to switch an assortment of topics effortlessly. One of the best songs on the Revival of the Illest that I will have listen to for a very long time.
10/10
15.Represent- The instrumental is excellent and Rebel's words are inspirational and prophetic with the way he flows them. Real hip hop in 2010 is still very much possible. "Y'all better give the game back like you kept the receipt" "Represent for the soldiers whose lives are lost, I represent for my peoplw who will rise to the top, represent for the ones who are here to defend, the message of truth, that stays true til the end". The second half of the Revival of The Illest has Rebel saving his best for last.
10/10
16.The Bassline- The instrumentals on the Revival of the Illest have been solid to the most part but this one is very below par. Looks like there are many features on here. Bullet records a subpar verse, Syckz is above average, Showtime has a very nice delivery even though he sounds like Bullet with a similar tonal quality. Rebel and Bishop save the best for last. Rebel records lyrical heat and is by far the best one on this song in terms of lyricism but the feature Bishop records a very short verse but is largely effective by including everyone from this song in his verse as the Khanartists fan page indicated before I heard the Revival of The Illest. Instrumental leaves a whole lot to be desired. One of the weaker songs of the Revival of The Illest.
7/10
18. K-A Rock- Versatility at its best. Rebel records an instantly likable chorus and his verse has his delivery showcased nicely. MassHood doesn't attack the instrumental like his counterparts do but one part of his verse showcases the men nowadays when he says "We real men while cats turning feminine, got no testerostone, just a bunch of estrogen, pretty soon will be living weak with menopause". Legend has the best verse on the whole song and his attacking delivery is excellent for this rock instrumental. Syckz spits some simple lyrics but is somehow effective. The man has charisma as stated earlier. Very nice move by the Khanartists to make a song on this instrumental. Showcases their versatility and can extend their fanbase.
9/10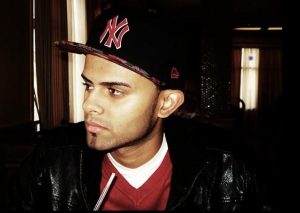 19. A Face of Struggle-Another classic verse by Rebel but the instrumental selection is not correct for this concept. The instrument in the back doesn't complement the words Rebel is stating. The man has the most deep verse on Revival of The Illest, every word is introspective and this man has a different mentality from most of us, one wonders hearing after these words.
9.75/10
20.Revival of The Illest- One is able to figure out where the Khanartists were able to get their title from. They record a classic over the classic Survival of the fittest by Mobb Deep. Legend has one of the best verses on the Revival of the Illest. The man is easily marketable at the way he is able to make songs about a plethora of topics. Syckz has a knack of catching a song's instrumentation and is able to make the most profound verses while keeping it simple. MassHood is targetting the men of this era once again, or shall I say, boys. Oz leaves one desiring for more after this verse. He is only featured on two songs and one wonders why. "Take you to China and infect you with SARS". Rebel has a fitting climax to this song and the mixtape by stating realness once again. The man sounds as if he has lived life for many years with the knowledge he displays on songs and this one is no different. Very 90s-type cypher by the whole crew on this one.
10/10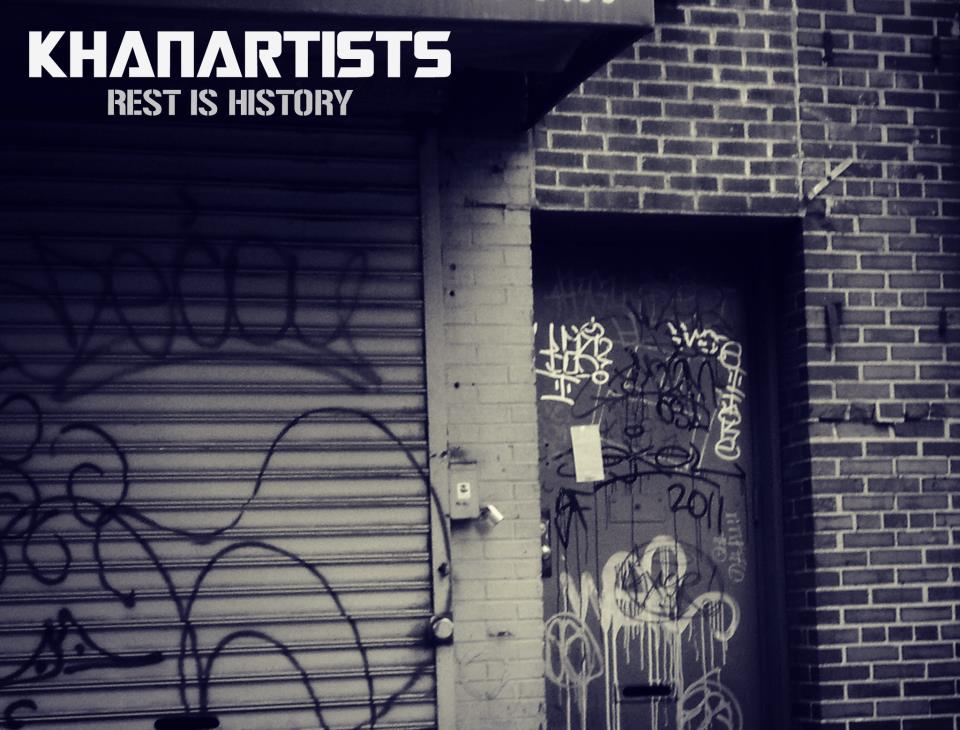 I never like a mixtape or album the first time around but this piece of work has slightly changed my perception. The Khanartists represent real hip-hop with carefully choosen instrumentals that are interesting, lyrics that are real but not boring, and concepts that are fresh in this era of rap.
Some criticisms
Some of the instrumentals didn't do justice to the amazing lyrics by the writers.
Syckz didn't have one solo and judging by his verses, he can do very nicely as a solo artist in this era due to his charisma along with a penchant of delivering potent choruses.
Legend sounds as if he has been in the game for many years. Very accomplished and polished with his rhyme schemes but needs to do more concepts because when he does concepts, he steadily shines as witnessed on Put Me On, Politricks and Dear Mary.
Conclusion:
You must wonder how can one write such a big review, but trust me, the Khanartists deserve this write-up and a critical review because your work is too real and raw for it not to be noticed. Make sure more people hear this because you guys are doing something no one else is. Everyone else is sounding the same but your music will last for years and remain in people's hearts and minds for a longer time than others. Always remain hungry.
Overall Mixtape: A very strong 9.1 out of 10. Keep it up!