Kalam – The Story of Jealousy by
Talwar, B-Desi, Shakhs, Sandeep Kaur
Talwar, B-Desi, Shakhs, and Sandeep Kaur recently linked up together to represent the underground. The collab they came up with is fun to listen to, and tells a story of 'jealousy' from the perspective of the artists.
I found the video – Kalam – to be pretty interesting as the artists went about telling their story to the audience. It's always nice to see the underground keep on pushing forward to make impact in the game. And, collaborations like these are always welcome on DesiHipHop.com because collabs are the true essence of 'Unity through Hip Hop'. Check out the video above, and share the love!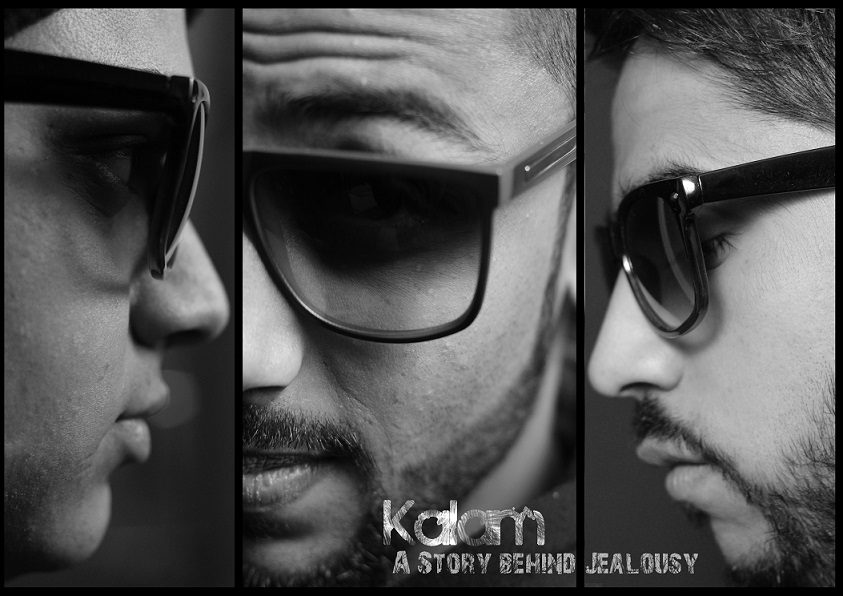 Kalam Presented by DesiHipHop.com, the #1 platform empowering HipHop in South Asia with Music, Videos, News and more from Desi artists globally.
Shop Official DHH:
http://shop.desihiphop.com/
SUPPORT THE ARTISTS
Talwar : https://www.facebook.com/officialtalwar
https://www.twitter.com/talwarofficial
http://www.instagram.com/talwar_official
Shakhs : http://www.instagram.com/shakhs_official
https://www.twitter.com/pp_sapra
The Revealing Nibz: https://m.facebook.com/pages/The-Revealing-Nibz/1536366696642993
Psycho Lab Studioz : https://m.facebook.com/Psycholabstudios?refid=46&sld=ey
Flickr Creations: www.facebook.com/Shubham.Garg.Photograph
.FlickrCreations