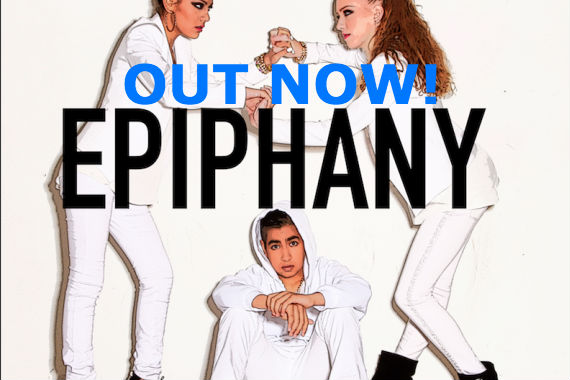 KA$H released his fourth studio album today – titled Epiphany. Epiphany is Ka$h's fourth studio album is out now and it features artists like – RiSK, A-B-E, DUBWORK, Young Henson,and  Eddie Davis. Ka$h put in a lot of time and energy into this album and it's his best work yet! 
This 19-track album is his best work yet. Ka$h decided to go all-out with this one and made sure it was a hit. His talent is showcased in ways that most 15 year olds aren't even thinking about. When I was 15, I played with friends and watched way too much TV and sports. And WWE was like the Holy Grail. Ka$h just showed the world what a 15 year old should really be doing, following his dreams! His way of playing with friends means recording a dope song in a beautiful recording studio. His way of watching TV & sports is shooting a new music video, and then watching it on his big screen TV with his pals. As long as Ka$h continues to follow his dreams and works hard to achieve them, this west coast Desi rapper is bound to hit the billboard top 10 list in no time! How do I know? Because with hard work and belief comes success in numbers. So, we, at DesiHipHop.com applaud young Ka$h for doing what he's doing, and you can be sure that we will do everything we can to make his dreams come true!
Signed Copy!
Share this post on your social media profiles and be sure to tag KA$H using #KashReppin for your very own SIGNED COPY.