HipHop is officially making it's way into the mainstream South Asian audiences.  In the past month alone we've seen releases like Bohemia's Brand New Swag, Honey Singh's Issey Kehte Hain HipHop & Raftaar's Swag Mera Desi and now Haji Springer is following up with PREET ft. Bohemia and Pree Mayall!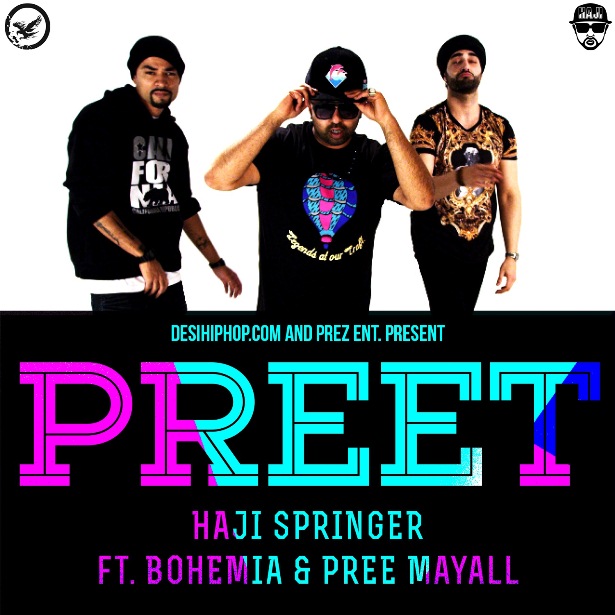 The two west coast bad boys are working together closer than ever to give the audience what they deserve – real HipHop.   As always, Haji Springer, is masterful on the production and flows, but he is able to bring out a style of Bohemia that the fans are definitely going to go nuts over.  Check out the official video for PREET by Haji Springer ft. Bohemia and Pree Mayall!
Support Real HipHop and Buy PREET Now!
Now back to discussing HipHop entering mainstream South Asia…  This is a topic close to our heart, because it concerns the authenticity of the HipHop genre.  HipHop started on the streets at a grass-roots level and gave a voice to those who were suffering from political and social injustice.  HipHop helped break racial barriers and bring to light relevant issues being faced by the public.  HipHop is rooted in the power of knowledge so it's important that as it evolves to other audiences, the authenticity is preserved and respected.  HipHop is not just about the bling, flings & things you see on music videos – it's a way of life.
So it came as a bit of a surprise when we heard Honey Singh was going to release something called "Issey Kehte Hain HipHop".   From the looks of it, fans all across South Asia aren't too thrilled with this new track for a bunch of reasons.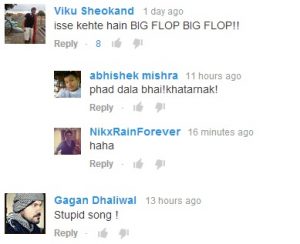 #1 Honey Singh is not a real HipHop artist
#2 Lil' Golu, his featuring artist, failed to lyrically impress the fans
#3 Sounds to much like a rip-off from Drake's "Started From the Bottom" and Snoop's "Drop It Like It's Hot".
Not just that but just check out the similarities between PREET, performed by some real West Coast Desi Hip-Hop artists and Honey's track.  Both filmed on an all white background, both introducing other artists, both releasing within a few days of each other.  Could there be a larger conspiracy going on that we don't know about or just a mere coincidence?  Check out "Issey Kehte Hain HipHop" below and you be the judge on whats real HipHop and whats not!