Indian-777 Drops A Soul Touching Track 'Fly With The Doves'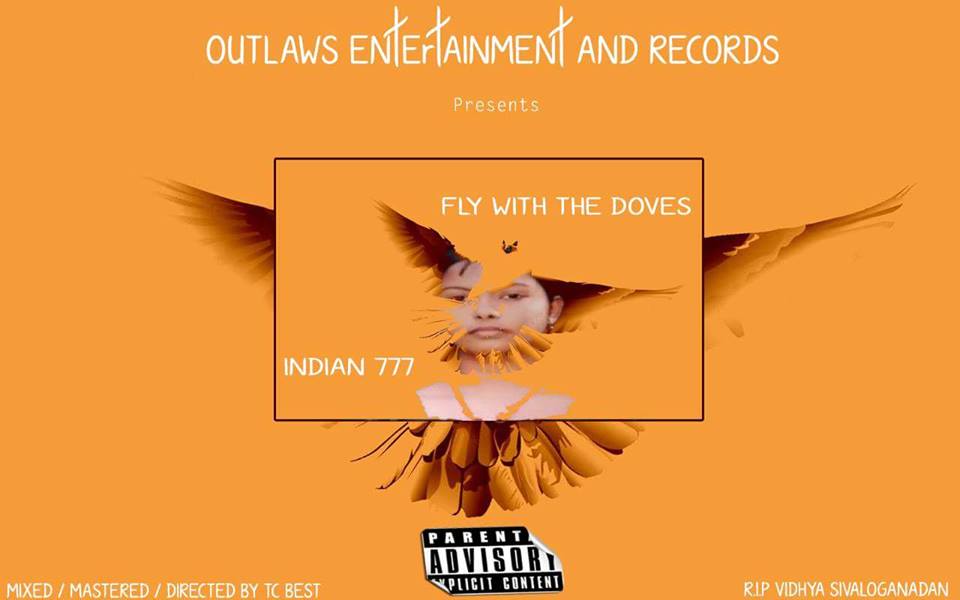 Gangsta rapper Indian-777 drops his latest soul touching track 'Fly With The Doves'. The track is a tribute to a young girl who was brutally gang raped and killed in Sri Lanka. He came across a news article regarding this inhuman incident and poured his heart out in this song.
"I couldn't help but write about it. The city itself was going through a lot because of the corruption of the police. The guys were not punished right away and that hurt me a lot. The whole story was very sad and my way of expressing my emotions was to write to the victim herself… Song is basically me talking to her and her brother who had found her body" the rapper told Desi Hip Hop exclusively.
Mixed, mastered and directed by TC Best this track is dedicated to the victim Vidhya Sivaloganadan. Do check the track out and show some support to this Bangalore repping rapper Indian-777.