This Feature was guest authored by Indian rap artist A-List. Originally published on Voice Of The People – VOTP.in
A-List is an MC who usually minces no words when it comes to his music speaking about political and societal issues, and is also an activist. When he's not in the booth he's busy pissing close minded people off on Twitter – @AListRap
---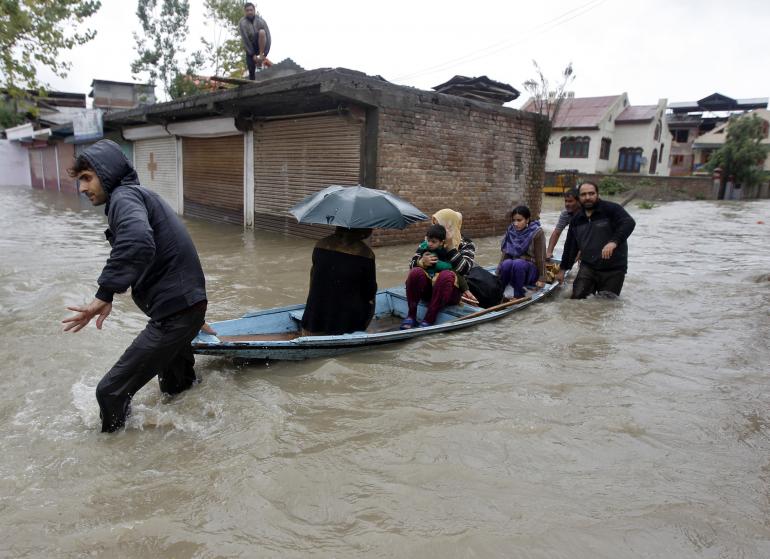 The floods in Kashmir hit in the first week of September, 2014. In a matter of days, entire families and communities had lost their homes. Many lost family members to the floods and many more were desperately seeking out any news of their location in any of the thousands of relief camps set across the region. Across Jammu and Kashmir, 2600 villages were said to be affected.  According to official figures, in Kashmir alone, 390 villages were said to be submerged.
In the face of such massive calamity, what can humans do but come together? Civil Society and Resistance Movement alike, joined in to form self help groups to help Kashmiris stranded in the floods. In addition to whatever relief work the Indian government has been doing, it has been these civil society groups that have formed the backbone of the good work to rebuild and rehabilitate Kashmir.
One such group has been Heal Kashmir, which in collaboration with Disaster Helpline and Calcutta-based NGO Nirman Foundation is organizing a musical fundraiser at Princeton Club, Kolkata at 8 p.m on the 30th of January.  Entry will be Rs. 250 with 70% of the proceeds going to fund relief material for those affected by Kashmir floods.
This fundraiser is a part of 'Project Pheran,' an initiative to ensure warm clothing and protection from the bitter cold for those who lost their homes in the floods in Kashmir. "Pheran" is a Kashmiri garment worn to keep warm in the winters. I was honoured to be approached by Heal Kashmir to perform at this event and am quite stoked that hip hop music can be a part of a wonderful event like this that harnesses the power of music to make a positive change to people's lives.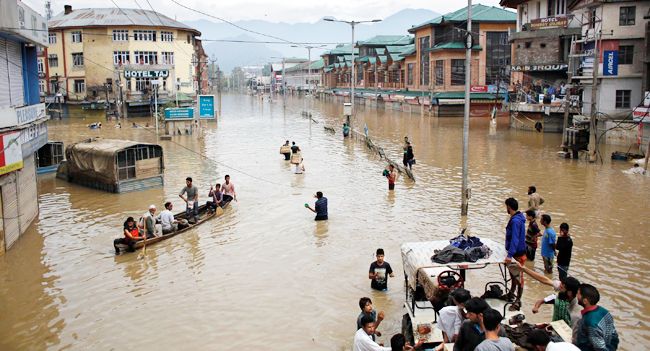 Kashmir is known amongst other things, for it's talented roster of hip hop artists. We spoke toShayan Nabi, ace rapper/producer from Kashmir, who recently released a song Kashmir Will Rise. The song is a passionate homage to the resilient spirit of his homeland and also does not pull any punches while confronting those who used a natural disaster to play politics. 
When asked about his song, Shayan added:
"I talk about how floods came and left everything shattered, and only memories are left now, How the Helicopter Landed Journalists create news out of their views and claim it as a rescue. "Kashmir will rise" track ain't just about floods its about what we have gone through in last 500 years, how we are harassed on the streets, How they can kill and get away with AFSPA and the main focus of this track is on our survival and resilience of my people."
Controversial? Yes. But also honest. And fearless.  And that's hip hop. That's the spirit we hip hop heads celebrate. But hip hop also stands for a sense of community. And it is with that spirit that I implore anyone in Calcutta to come support this musical initiative.
And if you want to know more about how to support Heal Kashmir in their work, do visit their Facebook page.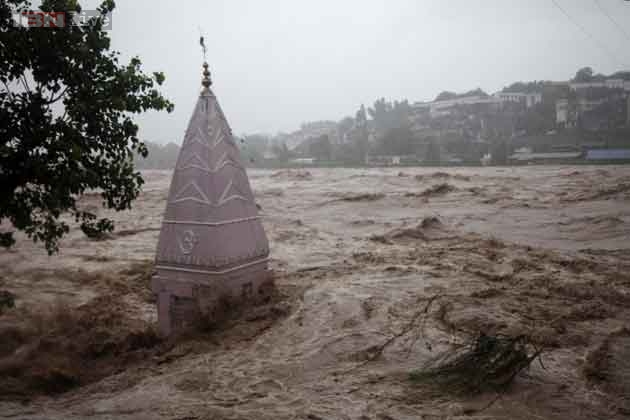 Re-published with permission from A-List & VOTP.in
VOTP is a multi-pronged approach taken by co-founders Enkore & Bobkat to push Indian hip-hop into it's deserving limelight, and to welcome as big an audience as possible to the party too.